Flights from Washington DC to Philadelphia – DCA to PHL
Wednesday, April 26, 2023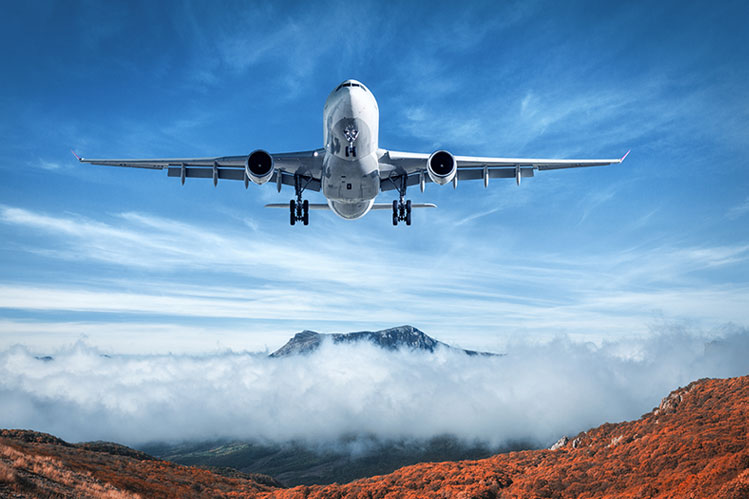 Looking for flights from Washington, D.C. to Philadelphia? Without much brainstorming, find flights from Washington Airport to Philadelphia Airport. You'll appreciate booking and flying with Fondtravels whether you're doing it alone or with the whole family, on business or for fun. Are you flexible with travel dates? We are here to make your travel a breeze.
To bag the cheapest fares obtainable during your trip, enter them into the low-fare calendar to find affordable fares. To view special offers and package deals on flights, hotels, rental cars, and other travel-related services, you might also wish to browse Fondtravels.com.
Best time to book flights from Washington to Philadelphia
As per the airline algorithm, airlines worldwide tend to adjust their fares.
If you are looking for cheap flights to Philadelphia, you can find the cheapest flight fares, usually on Tuesdays, Wednesdays and Saturdays.
It takes roughly 1h 12m (gate to gate) to fly from Washington D.C. (WAS) to Philadelphia (PHL).
If you wish to fly direct, direct flights from Philadelphia to Washington D.C. include American Airlines, British Airways, Qatar Airways, PSA Airlines and Republic Airways.
However, the high season for flying from Washington to Philadelphia is July, August and September.
Weather-wise, explore Philadelphia from March to May when the cold climate has died down and visitors can easily secure low-cost flights and room rates.
Which Washington Airport should you fly from, DCA, IAD, or BWI?
The best airport to fly from in the Washington, D.C., area depends on a few factors, such as your final destination, budget, and preferred airline. Here is a brief overview of each airport:
Ronald Reagan Washington National Airport (DCA): Located just across the Potomac River from downtown Washington, D.C., it is the closest airport to the city center. Washington DCA is generally preferred by travelers visiting the District of Columbia or the surrounding area. It is a hub for American Airlines and is primarily used for domestic flights, although there are a few international flights.
Washington Dulles International Airport (IAD): Situated nearly 26 miles from downtown West Washington, IAD is generally ideal for travelers traveling to destinations further away, domestically and internationally. IAD is a hub for United Airlines and is the largest airport in the D.C. metropolitan area.
Baltimore/Washington International Thurgood Marshall Airport (BWI): Located about 30 miles northeast of downtown Washington, D.C., BWI is generally preferred by budget travelers or those traveling to destinations in Maryland. BWI is a hub for Southwest Airlines and is known for its low-cost carriers.
Top things to do near Dulles International Airport
Flight delayed at Dulles International Airport? You could explore these attractions near Dulles Airport. Just board the dedicated Silver Line Express bus between the airport and the Wiehle-Reston East station.
Explore National Mall & Memorial Parks
Visit Manassas National Battlefield Park
Tour George Washington's Mount Vernon & Potomac River
Walk into high-end retail outlets at the airport
Discover Steven F. Udvar-Hazy Center
Which Philadelphia airport should you fly into?
The primary airport serving Philadelphia is the Philadelphia International Airport (PHL), located approximately 7 miles south of the city center. PHL is the largest airport in the region and serves as a hub for several major airlines, including American Airlines and Delta Air Lines.
While a few smaller regional airports in the area, such as Trenton-Mercer Airport and Lehigh Valley International Airport, these airports may not offer as many flight options or direct flights to your desired destination.
Therefore, unless you have a specific reason to fly to a smaller regional airport, it is generally recommended to fly to Philly Airport (PHL).
Cheap flight to Philadelphia – things to know
When traveling from Washington, D.C., to Philadelphia, passengers typically fly out of one of these three airports.
Schedule your journey to arrive at Ardmore, Pennsylvania station, Philadelphia Int'l, Philadelphia, Pennsylvania - 30th Street, Philadelphia, Pennsylvania Greyhound Terminal, or Philadelphia Market Street bus stop.
Philadelphia and Washington, D.C., are separated by 191 km.
Top airlines to Philadelphia & things to do
American Airlines, United Airlines, Frontier Airlines, JetBlue, Delta Air Lines, and Spirit Airlines are the most widely used airlines on this route. Philadelphia and Washington, D.C., are connected by 401 flights a week.
With cheap flights from Philadelphia, Visit the National Mall, Times Square, Statue of Liberty, Empire State Building, Staten Island, Lincoln Memorial, Manhattan Island, Metropolitan Museum of Art, and Independence National Historical Park when you arrive in Philadelphia.
Conclusion – the travel experience
At Fondtravels, we know that a memorable journey requires more than cheap flights to Philadelphia and a flexible schedule. Our services and features are designed to make your trip from Washington, D.C., to Philadelphia the best possible, from booking to boarding.
Before booking a flight from Philadelphia International Airport to Ronald Reagan Washington National Airport or cheap flights to Washington DC, Call +1-571-389-6426 to learn more about our discounted flights and unpublished deals with no hidden fees.
Also, read our blog - Hawaiian Airlines - Cheap Flights & Travel Deals 2023
Customer Comment
Your email address will not be published.
For immediate assistance
kindly call on below number
571-389-6426
OR, We will contact you within 24 hours.