Famous Romantic Destinations around the World
Thursday, March 07, 2019
Are you planning for a romantic escape and rekindle the flames yet again? There are many charming destinations around the world perfect to woo your sweetheart. Book your vacation packages at discounted rates with FondTravels now and set off for a blissful romantic voyage. Here are some of the top romantic getaways where you should consider visiting on your next vacation.
Santorini, Greece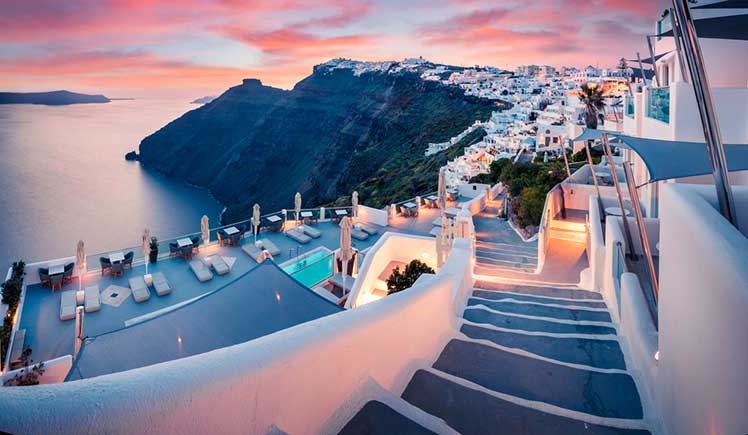 Get ready to be attracted to Greece's old-world charm with your visit to Santorini. This beautiful island is ready to offer you panoramic views of stunning sunsets and azure waters. Apart from these, the colour-changing skyline, quiet lanes, splendid blue-domed churches and Cycladic white-washed homes are ready to bewitch and overwhelm you and your significant other. This spectacular Greek isle with the dazzling blue Aegean Sea forming a backdrop is a land of pure romance. You will find everything in Santorni which goes in the making of a finest romantic destination.
The Maldives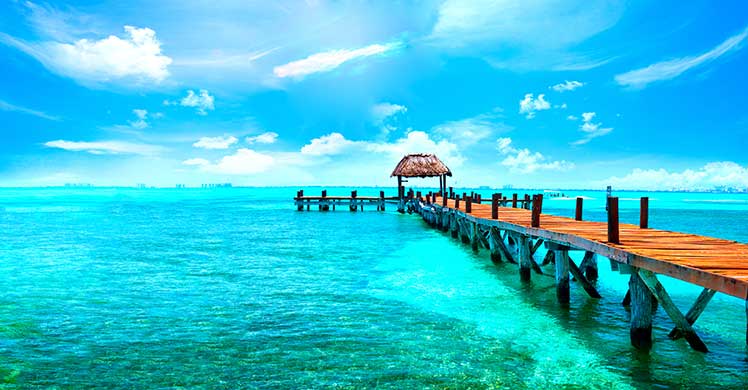 The Maldives is one of the most romantic archipelagos on the planet Earth. You will find pristine beaches here shadowed by tall palm trees under which you can enjoy private moments with your sweetheart sitting for long hours gazing at the picturesque sundown. Consider staying in one of the over water bungalows intertwined along the crystal-clear turquoise sea and get a feeling as though you are in your own private paradise. The Maldives is simply luxurious and private where both souls can yearn for a memorable vacation.
Paris, France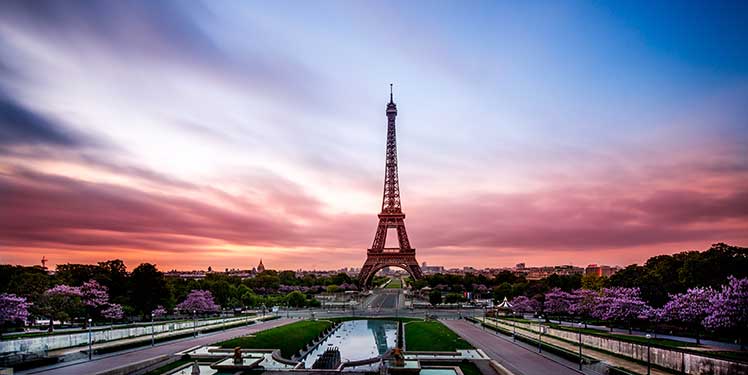 Paris and Romance go together. Those who have visited the capital city of France have already fallen in love with it. Paris is in fact a city of lovers whose romantic ambience will leave you amazed and dumbstruck. The cobblestone streets and evocative architecture seem as though you are walking straight into a painting. Whether you just sit gazing at the sunset by the banks of River Seine, get awesome views of the city skyline from atop the Eiffel Tower, or wander in the maze of cobblestone streets – Paris is ready to charm you and your sweetheart endlessly.
Mauritius
Mauritius with its gorgeous beaches extending endlessly into the serene blue ocean is often considered to be a paradise on earth. The images of azure blue seas, white sandy beaches, luxury hotels and balmy weather are enough to rekindle the love in you and your partner. It is no wonder that Mauritius continues to be a priority as a top honeymoon destination. Culturally diverse with unlimited fun things to do, Mauritius is a perfect destination for enjoying a relaxing, tropical honeymoon after a hectic wedding spell. A vacation is Mauritius is something you must have never experienced before.
Bali, Indonesia
Bali, the Indonesian tropical paradise, is simply astounding and a prefect romantic getaway for you and your sweetheart. Exploring the beautiful environment of this place as you cycle around through the villages flanked by greenery all over is pleasurable and a completely different experience indeed. If you want to go to an exotic destination for your honeymoon then Bali is the place to be where you can relax on the beach here sprinkled with a bit of culture, adventure and spirituality. You can go trekking on Mount Batur for seeing the sunrise and enjoy a romantic breakfast on the top of an active volcano. Also, consider spending an evening watching the fascinating Balinese Kecak and Fire Dance at the Uluwatu Temple. You will simply love these and more in this magnificent place. Look forward to a unique experience whenever in Bali for a romantic sojourn.
Customer Comment
Your email address will not be published.
For immediate assistance
kindly call on below number
571-389-6426
OR, We will contact you within 24 hours.