Greece Itinerary made simple – Here's how to plan your holidays to popular Greek destinations
Wednesday, February 27, 2019
Greece is a prime destination for tourists in Europe, particularly U.S. travelers. If you are planning your vacation to Greece and traveling from New York, there's lot to see, experience and enjoy in this magnificent country. With its thousands of years of history, ancient ruins, mythology, delicious food, stunning beaches, spectacular islands and varied landscape, Greece has much more to offer to its quintessential visitors.
Start planning your vacation to this wonderful European nation right away. Here's how to enjoy your visit to Greece on a week-long holiday. I have tried to bring some great ideas for your itinerary, especially for spending memorable times in Athens and Santorini during your 7-day sojourn.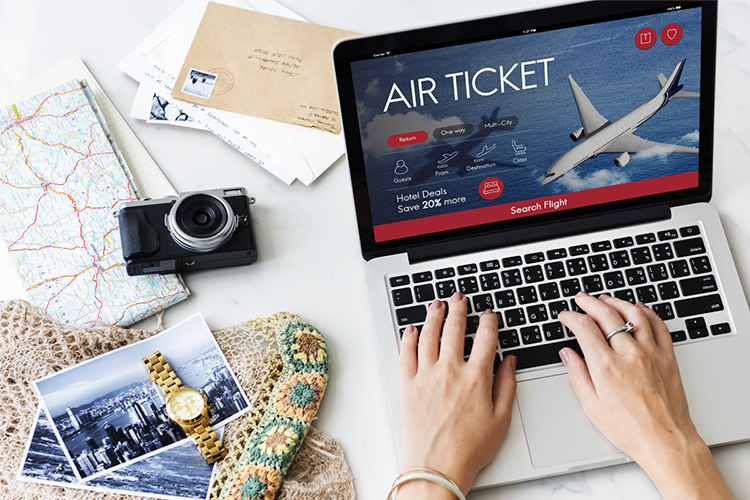 Some of the basic information will be good for you before embarking on your journey. With New York to Greece distance of 4,935 miles, the total New York to Greece flight tine will be of 10 hours 22 minutes. Popular airlines such as Delta Air Lines, United Airlines, Air Canada, Lufthansa, SAS, British Airways, Emirates Airline, Qatar Airways, Air France, KLM, Aeroflot, and many others are conducting flights services between the two cities. Presently, a total of 127 nonstop flights are being operated per week from New York to Athens, averaging to 18 flights per day. The airlines conducting flights on this route frequently are Delta Air Lines, KLM and Air France. However, four-time daily flights are being operated by Delta Air Lines, while thrice daily flights each are being conducted by Air France and KLM. On average, flight tickets from New York to Athens are the most expensive on Sunday, whereas the cheapest day to fly is Tuesday. The best flight deals from New York to Athens are usually found on Monday, while Wednesday is the most expensive.
Now that I have tried my best to provide you the latest update and information about your travel, it is no wonder that Greek itinerary will be quite simple for you. Here's what your itinerary will look like if you have planned to enjoy holidays in Greece for one week. I will be focusing more on visits to Athens and Santorini.
Athens – Day 1 to 4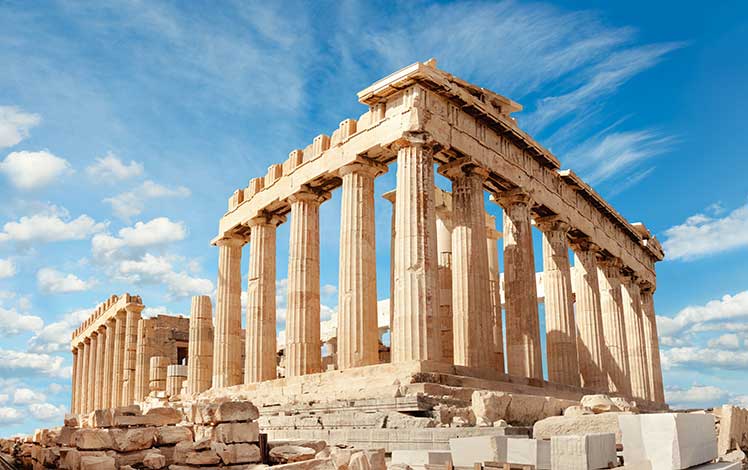 As you must already know that Athens is among the world's oldest cities, and a visit here shouldn't be missed at all costs. You should spend at least 3-4 days to soak in the history of ancient Greeks and exploring the impressive ruins. The Parthenon and the Acropolis sitting atop a hill overlooking the city of Athens is the most iconic site in the country. Make the interesting ruins of ancient Agora your next stop. It was this place where ancient Greeks did their shopping. There are countless attractions in the capital city of Greece to be visited and need few days to be explored. Some of the popular attractions that are must-visit here include the Temple of Zeus, the National Archaeological Museum, Plaka, and the Greek Parliament Building.
Santorini – Day 5 to 7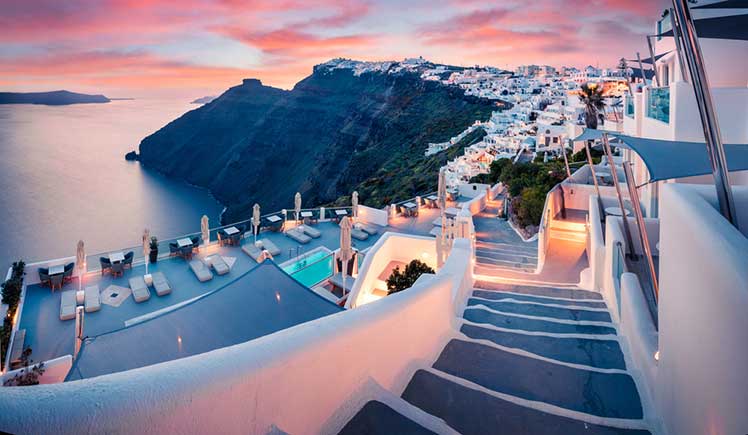 After a hectic and pleasurable stay in Athens, now it's best time to visit Greece Santorini, which is the most famous Greek island renowned for its bright blue domes roofs, white washed buildings and gorgeous sunsets. Just like Athens, you also need to spend 3-4 days here in order to enjoy your vacation most. There are many activities for you to pursue. If you have taken your wife or girlfriend along with, then consider taking a romantic sunset dinner cruise. This is surely the best way to make the most of your Santorini trip. Do you know that Santorini was shaped up by a volcano? So, it would be in the fitness of thing to set off on a volcano tour by boat. The tour operators will take you to Thirasia, which is a smaller island across from Santorini. During the course of your boat tour you will also see the hot springs and visit the town of Oia for watching the famous sunset. A tour of the archeological site Akrotiri and the traditional villages will be a good idea while enjoying a blissful stay in Santorini. And, not to be missed are the gorgeous beaches in this beautiful island. The two popular beaches here are Perissa and Kamari, where the sand has been blackened by volcanic eruption. Finally, conclude your visit to Santorini with a tour of some of its wineries and tasting different varieties of local wine.
Greece is a vast country and the whole country just can't be visited during one vacation. If you are traveling for few days or a week then only few places can be visited in a limited time. This mesmerizing place on Earth will prompt you to visit again and again to see all that has been left unexplored.
Customer Comment
Your email address will not be published.
For immediate assistance
kindly call on below number
571-389-6426
OR, We will contact you within 24 hours.