Cheap Destinations with Great Weather
Friday, April 01, 2022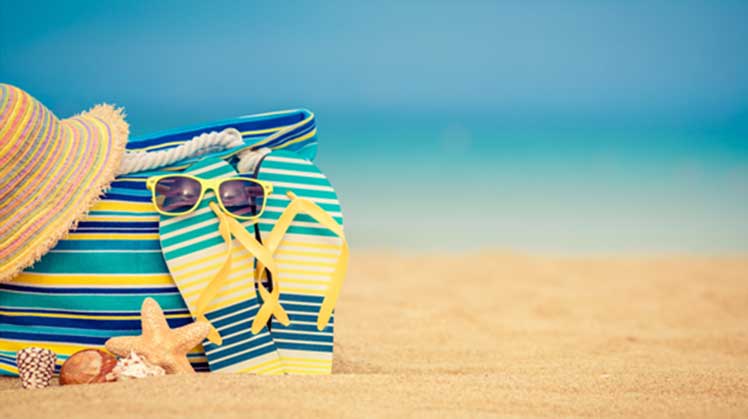 Is the wanderlust provoking you for a July vacation? The month of July being the driest and warmest weather of the year, finding the best places for vacation in the Northern Hemisphere may seem to be quite an easy task. However, when it comes to cheap destinations with good weather then the choice might just be difficult.
Where to Travel in July?
We at fondtravels.com have made it easier for you to explore and enjoy holidays in July with our exclusive list of some of the cheaper destinations in different parts of the world. Here are some of the top picks for a July vacation in 2020.
Punta Cana, Dominican Republic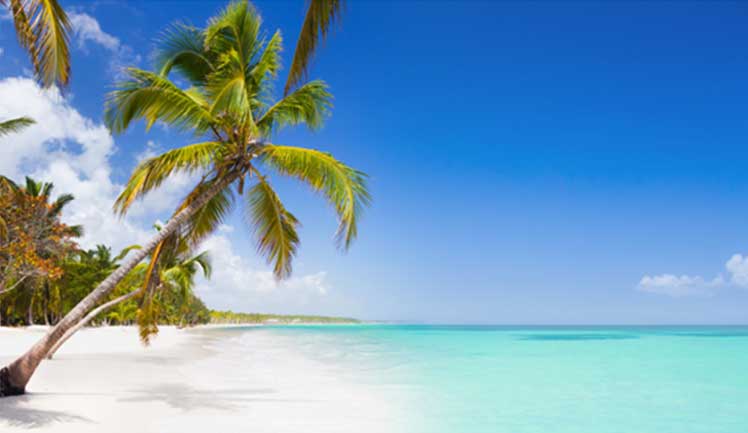 Punta Cana, a major city in the Dominican Republic, is truly a Caribbean oasis with breathtaking beauty, soft white sand beaches, crystalline waters, and an explosion of tropical colors amid tranquility and bliss. The gorgeous Punta Cana is considered as a powerhouse in the Caribbean among its resort destinations. With its over 100 beach resorts, Punta Cana attracts a large number of tourists from North America and Europe. This fascinating destination may be warm in July, but it's dry. The pleasant ocean breezes keep the day and night comfortable. July is also one of the cheapest time of the year to book all-inclusive beach resorts at lower prices than most parts of the year. Foodies and wine lovers should consider booking cheap flights to Punta Cana well in advance to attend the 2-day Punta Cana Food & Wine Festival in July. You will enjoy food pairings, wine tasting, cocktail parties, wine seminars and cooking demonstrations during the event.
Mexico City, Mexico

Book cheap flights tickets to Mexico City for enjoying vacation in the month of July. Mexico's capital city is ready to offer lots of sunshine with rain showers in the late afternoon and evening, with average temperatures hovering at around 75 F, when visiting during this month. A vacation in Mexico City in July, one of the hottest months, is all about unlimited fun on the lovely, scenic beaches and plenty of water adventures. July in Mexico is surely the perfect time for diving in underwater caves, snorkeling and swimming. Mexico City is also a wonderful destination with a plethora of cultural attractions, great restaurants and numerous fun indoor activities as well.
Cartagena, Colombia
Cartagena is an ideal cheap beach vacation destination to visit in the month of July, which sees less rainfall. It's a great city in Colombia to spend at least one week or a fortnight for holidays. The weather is just great during the month and rarely gets too scorching. Plenty of indoor activities are just waiting when you plan a vacation here. The historic walled Old Town with its myriad attractions is great for sightseeing and takes you down the memory lane. This is also a great time to get cheaper access to attractions and low-priced taxis. You will also find amazing bargains on food and drinks as well. If you are a budget-savvy tourists searching for a cheap vacation destination in July then Cartagena is simply unrivalled and one of the best places to enjoy holidays.
Rio de Janeiro, Brazil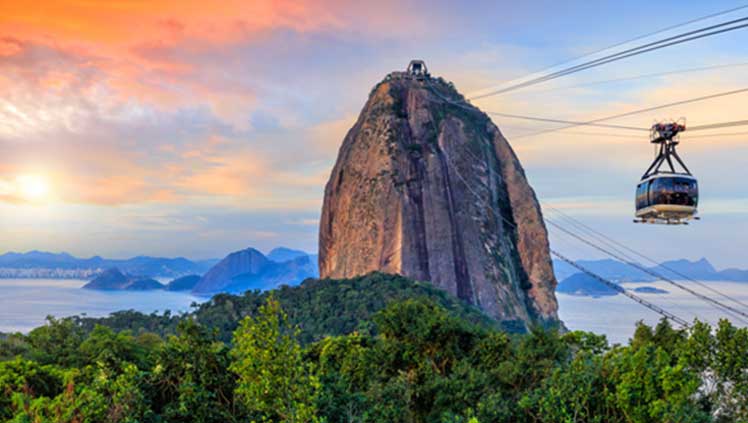 Enjoying holidays in Rio de Janeiro in July is just great with perfect weather characterized by warm days and cool nights. With very minimal rain during the month, this fascinating tropical city experiences the best weather of the year during this period. In fact, July heralds in the winter season in the panoramic city of Rio de Janeiro, but it doesn't make you feel as though it's a traditional cold season. The city is warm enough to hit at the gorgeous beaches and have plenty of fun. The superb temperatures during the month make it excellent for sightseeing and enjoying the nightlife. July is also a low season for hotels and you can look forward to getting nice discounts at some of the high-end hotels too.
Montego Bay, Jamaica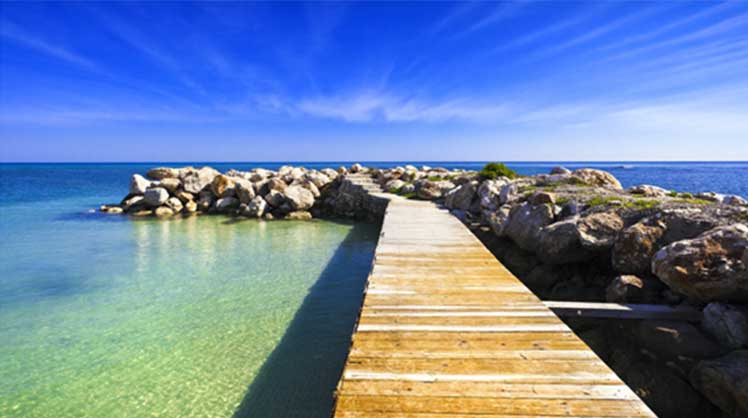 Montego Bay, situated in Jamaica's northwest, is one of the most popular beach resort destinations in the Caribbean. July being a low season here is preferred by most tourists because of less crowded beaches and cheaper hotel rooms. The days and nights during the month are quite warm, but the ocean breezes will make your stay more comfortable than you would rather expect. Some vacationers in MoBay, as Montego Bay is often called, enjoy long, sunny days sitting through half-hour rain showers. Visiting Montego Bay in July has its own advantages too. Jamaica's largest concert and one of the world's most viewed music festivals Reggae Sumfest is held during this month.
Thankfully, the world is more reachable than before, giving glorious chance to travel anywhere in a budget. But, with a vault of options, it can be hard selecting the best destination for your summer escape. We, being travel freaks, want you to make the most out of your trip, time and money. If you need help in choosing your favorite spot and flight tickets, call Fond Travels at 1-(571)-389-6426 to speak to your travel expert.
Put an end to your travel itch and plan your July getaway to some of these destinations which are not only cheaper but highly enjoyable too.
Also, read our blog How to Find Cheap Weekend Flights?.
Customer Comment
Your email address will not be published.
For immediate assistance
kindly call on below number
571-389-6426
OR, We will contact you within 24 hours.