Guide to Orlando International Airport
Wednesday, March 22, 2023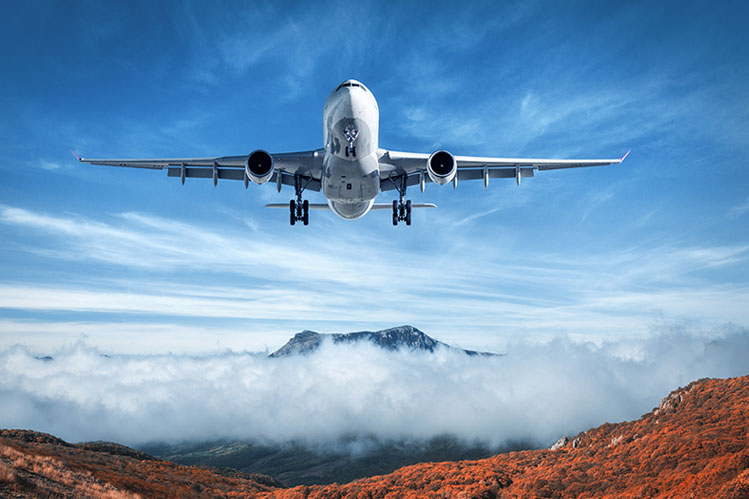 Orlando International Airport (MCO) is the leading airport 6.5 miles southeast of Orlando, Florida, USA. The airport's history dates back to 1940.
An abandoned airstrip was named the Orlando International Airport in 1971. The new airport opened on March 15, 1981, and featured a state-of-the-art terminal building, four runways, and a parking garage. The new airport quickly became a major hub for international and domestic travel, and its passenger traffic grew rapidly throughout the 1980s and 1990s.
In the 2000s and 2010s, the airport underwent several major expansion projects, including constructing a new terminal building, expanding the parking garages, and adding new runways.
Orlando Airport Terminals
Orlando Airport (MCO) has a main terminal building and four airside terminals, referred to as A, B, C, and D. The main terminal building houses the check-in counters, baggage claim, rental car counters, and various shops and restaurants.
To access the airside terminals, passengers must go through security checkpoints in the main terminal. Once through security, passengers can take the Automated People Mover (APM) to any of the four airside terminals. The APM operates 24/7 and runs every few minutes.
Here is a breakdown of the airlines and gates located in each airside Orlando airport terminal:
Airside Terminal A: Served by Southwest Airlines and contains gates A1-A29.
Airside Terminal B: Served by Delta Air Lines and contains gates B1-B29.
Airside Terminal C: Served by JetBlue Airways, United Airlines, and various international airlines, and contains gates C1-C29.
Airside Terminal D: Served by American Airlines and contains gates D1-D gates.
It's important to check your airline and gate information before arriving at the airport to ensure a smooth travel experience. For more clarification and precise information, call Fond Travels at +1-(571)-389-6426 to talk to one of our experts.
Busiest Domestic Routes from Orlando Airport
Atlanta - Delta, Frontier, JetBlue, Southwest, Spirit
San Juan - Frontier, JetBlue, Southwest, Spirit
Newark - Frontier, JetBlue, Spirit, United
Philadelphia - American, Frontier, JetBlue, Southwest, Spirit
Chicago–O'Hare - American, Frontier, Southwest, Spirit, United
Charlotte - American, Frontier, Spirit
Dallas/Fort Worth - American, Frontier, Spirit
New York–JFK - Delta, JetBlue
New York–LaGuardia - Delta, Frontier, JetBlue, Southwest, Spirit
Baltimore - Frontier, Southwest, Spirit
Busiest International Routes from Orlando Airport
Panama City - Copa Airlines, Delta
Toronto - Air Canada, Air Transat, WestJet
Cancun - Frontier, JetBlue, Spirit
Mexico City - Aeromexico, Volaris
London–Heathrow - British Airways, Virgin Atlantic
Montego Bay - Frontier, JetBlue, Southwest, Spirit
Santo Domingo - Frontier, JetBlue, Spirit
San Jose - Frontier, JetBlue, Spirit
Bogota - Avianca, JetBlue, Spirit
Manchester - Aer Lingus, Virgin Atlantic
Orlando Airport Transportation
Orlando Airport (MCO) offers a variety of transportation options to get you to and from the airport.
Car rental: Many major car rental companies have counters at the airport, and you can rent a car for your stay.
Taxi: Taxis are available on the ground level of the terminal. The taxi ride from the airport to downtown Orlando takes around 25 minutes, and the fare is metered.
Ride-hailing services: Ride-hailing services like Uber and Lyft are also available at the airport. You can book a ride through their respective mobile apps.
Shuttle service: Many hotels in Orlando offer shuttle service to and from the airport for their guests.
Public transportation: The Lynx bus system offers service to and from the airport, with several routes available. The Lynx Central Station is located downtown, and you can connect to other routes from there.

No matter your transportation option, it's always a good idea to plan and book in advance to ensure a smooth and hassle-free trip.

Things to do in Orlando

Orlando Florida, is a vibrant city with a lot to offer visitors. Here are some popular things to do in Orlando:

Visit Walt Disney World:With four theme parks, two water parks, and endless attractions, there is something for everyone.
Universal Orlando Resort: Explore the Wizarding World of Harry Potter, Universal Orlando Resort and other rides.
SeaWorld Orlando is a marine theme park with exhibits, animal encounters, and rides.
The Kennedy Space Center: Kennedy Space Center offers a fascinating glimpse into the history of space exploration.
Gatorland: Spot alligators, crocodiles and other striking animals.
Discovery Cove: A unique theme park that allows visitors to swim with dolphins, snorkel with tropical fish, and relax on a white-sand beach.
The Orlando Eye: A giant Ferris wheel that provides stunning city views.
The Orlando Science Center: A hands-on museum that features interactive exhibits and displays on various scientific topics.
The Harry P. Leu Gardens: Enjoy a variety of plant species from around the world.
The Mall at Millenia: A high-end shopping destination with designer boutiques and luxury retailers.

Today, Orlando International Airport is one of the busiest airports in the U.S., serving over 30 million passengers each year and linking Orlando to cities worldwide. Still, it is a hub for Silver Airways and a functioning airport for Avelo Airlines, Frontier Airlines, JetBlue, Southwest Airlines and Spirit Airlines. Fond Travels experts are just a call away for quick and affordable bookings.
Customer Comment
Your email address will not be published.
For immediate assistance
kindly call on below number
571-389-6426
OR, We will contact you within 24 hours.