Alaska Airlines announces new routes for summer 2021
Tuesday, April 06, 2021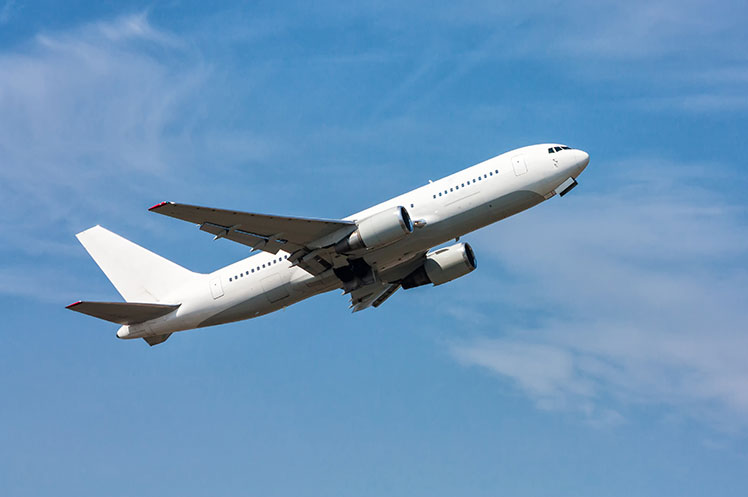 Even as COVID-19 vaccines rollout is continuing and people are being vaccinated, air travel demand has also started increasing. Get ready to plan your summer travel with Alaska Airlines reservations to the Pacific Northwest.
Alaska Airlines has decided to further expand its Pacific Northwest network for the 2021 summer season. The airline has announced it will be adding four new routes connecting Boise to Chicago O'Hare and Austin to new destinations in the Seattle region.
Alaska Airlines flights to new destinations from Boise
The new routes are to be launched effective from June 17. Alaska Airlines will be operating daily nonstop flights between Boise and Chicago O'Hare as well as between Boise and Austin. Both the routes will be served year-round with the help of Alaska Airlines subsidiary Horizon Air's Embraer 175 aircraft, which is configured with three cabin classes and offers window and aisle seating only. The aircraft doesn't have middle seats.
Alaska Airlines has announced it will be also offering additional daily flight services between Boise and Sacramento. The airline will now be operating 28 daily flights from Boise this year with the addition of new services. Flights to 12 different cities will now be operated from Boise.
With the new connections between Idaho's capital Boise and Illinois' most populous city Chicago, the customers of Alaska Airlines can take advantage of getting convenient access to various domestic and international destinations flown by American Airlines.
Brett Catlin, Alaska Airlines' Vice President of Network and Alliances, in a statement said: "Alaska Airlines has for long been operating as the largest airline in Boise, and it's a matter of great pride for the airline to further expand its network with new flight services to eastwards destinations. Even as the vibrant and diverse economy of Boise continues to flourish, Alaska Airlines will do its best to serve the community with nonstop flights, great service, and low fares."
Boise Airport Director Rebecca Hupp has welcomed Alaska Airlines' decision to continue expanding its services to newer destinations from Boise. "The announcement by Alaska Airlines demonstrates its commitment to grow with the Treasure Valley. The residents and visitors to Boise will be greatly benefited from increased connectivity as new flight services open up markets further. The Boise Airport will continue to look forward to continuing its strong partnership with Alaska Airlines for a long time to come in the future as well."
New Alaska Airlines flights from Seattle
Apart from Boise, Alaska Airlines has also announced it will be starting its new services to Idaho Falls (Idaho) and Redding (California) from Seattle as well. By starting the new flights to Idaho Falls and Redding starting from June 17, Alaska Airlines aims to attract tourists offering opportunities for outdoor recreation that these two places are known to offer.
It may be noted that Idaho Falls is considered to be the western gateway to the Yellowstone National Park and Grand Teton National Park. However, Redding, which is located in northern California, will be providing convenient access to the Redwoods and Mount Shasta to the tourists seeking fun and adventure. The year-round flights from Seattle to Idaho Falls and Redding will be served by Alaska Airlines subsidiary Horizon Air's Q400 turboprop aircraft. The new year-round service to Idaho Falls will be the first-ever to be operated from a West Coast airport. The new flights between Seattle and Redding will also be the only nonstop service to be offered by Alaska Airlines.
The tickets for these new routes are already available for purchase. The customers may also directly call Alaska Airlines phone number for the reservations in time for their summer holidays.
Meanwhile, Alaska Airlines has said that it will be joining American Airlines to become a member of the Oneworld alliance starting from March 31 this year. The move is aimed at offering a seamless travel experience to the customers connecting between the two airlines. For more information about Alaska Airlines reservations, and other travel-related issues such as cancellation, change or refund you can contact Fond Travels +1 (571) 389 6426 whenever required.
Also, read our blog Alaska Airlines Unaccompanied Minor Flight Policy.
Customer Comment
Your email address will not be published.
For immediate assistance
kindly call on below number
571-389-6426
OR, We will contact you within 24 hours.