How to Book Cheap Flights to Hawaii?
Tuesday, February 07, 2023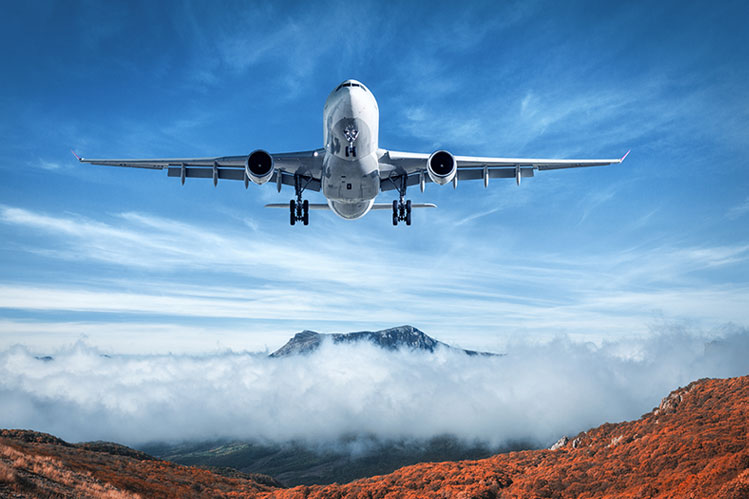 Are you looking for cheap flights to Hawaii? If you plan a vacation to Hawaii, look no further than Fond Travels. Affordable fares on leading airlines and bargain rates are our expertise. Besides, we offer excellent customer care and commendable travel support. Our exceptional teamwork makes finding the best Hawaii flights easy and comforting. Call our customer service for quick solutions if you need to book, cancel or change your trip plans.
Hawaii is a blend of natural beauty and it's easy to see why this American state is a piece of paradise — sugary beaches, colorful coral reefs, beaches and volcanoes instigate the adventurous spirit within. Secure cheap tickets to Hawaii with us and save huge!
Best Airline to Fly to Hawaii
Everyone wants to take the shortest path and arrive as quickly as possible in Hawaii. And airlines make every effort to satisfy these demands.
Discount airlines: Allegiant Air has daily flights from Los Angeles and Las Vegas to Honolulu. Virgin America began offering service to Honolulu and Maui from Los Angeles and San Francisco. However, with Alaska's recent announcement, the airline offers many services to the islands. Undoubtedly, Southwest Airlines is the best budget airline to Hawaii and flies to four main destinations in Hawaii— Oahu, Maui, Hawaii and Kauai.
Other U.S. Airlines: Alaska, American, Delta, Hawaiian, and United all offer flights to Hawaii. We offer incredible prices on Alaska and Hawaiian, however, cheap tickets to Hawaii are usually matched by comparing airlines.
International Airlines: So many carriers fly to Hawaii that it's easier to list Hawaiian Airlines, Alaska Airlines, Delta Airlines, United Airlines, American Airlines, Japan Airlines and Air Canada. They also offer direct flights to Hawaii from the USA.
Best Flights to Hawaii Round Trip – when to book?
Due to its popularity as a tourist destination, Hawaii is served by all of the main American carriers. However, the primary airport in the state with the most flight landing is Honolulu International Airport (HNL).
Knowing when to grab a good deal is the key to saving money on flights and vacations. The best shopping window for the lowest flights is from 4 months to 21 days before departure.
Are you wondering about the best day to book tickets to Hawaii round trip? Look out for the best airfare deals Tuesday afternoon. It is the best time to hunt for airlines to launch fares sales early in the day.
With Fond Travels, you have a variety of international airlines to choose from in addition to options like American, Delta, and United Airlines, such as Air Canada and Air China. Unfortunately, there are few direct flights from the U.S. mainland to Maui because most flights connect to Honolulu.
For more information on flights to Hawaii, call 1-(571)-389-6426 to speak to one of our travel specialists. Book quickly and save big!
How Long is the Flight to Hawaii?
On average, a nonstop flight from the United States to Hawaii takes 7 hours, covering around 3,200 miles. San Francisco to Honolulu is the most popular route, with an average flight time of 4 hours and 40 minutes.
Book Tickets to Hawaii with Fond Travels
So, need to get away? Fond Travels can help you save your hard-earned money. You have to talk to us and we'll do all the work to get you the cheapest fares.
Whether you need a family getaway, solo time or a honeymoon escape, you can find flights to Hawaii round trip with just a click.
In Hawaii, December to March is the peak tourism month and you might need help to get the best travel deals, mostly around Christmas. Book Hawaii flight tickets much in advance to grab the cheapest deals. You can easily secure affordable flight deals during summer school holidays than in winter.
How to book Hawaii Plane Tickets Round Trip?
Try to book your tickets to Hawaii about three or four months in advance to get amazing prices. You can relax a bit if you go in the fall or spring when it's often easier to find Hawaii flights. Save money while traveling to Hawaii by using Fond Travels.
We guarantee lower prices and provide affordable fares. Hawaii airline specials are plentiful, especially around the holidays when most tourists look for affordable airfare. So check out the selection of cheap flights to Hawaii and take advantage of them for a memorable vacation without breaking the bank!
Also, read our blog Cheap Flights to Mexico from the US.
Customer Comment
Your email address will not be published.
For immediate assistance
kindly call on below number
571-389-6426
OR, We will contact you within 24 hours.