Bradley International Airport Guide
Wednesday, October 19, 2022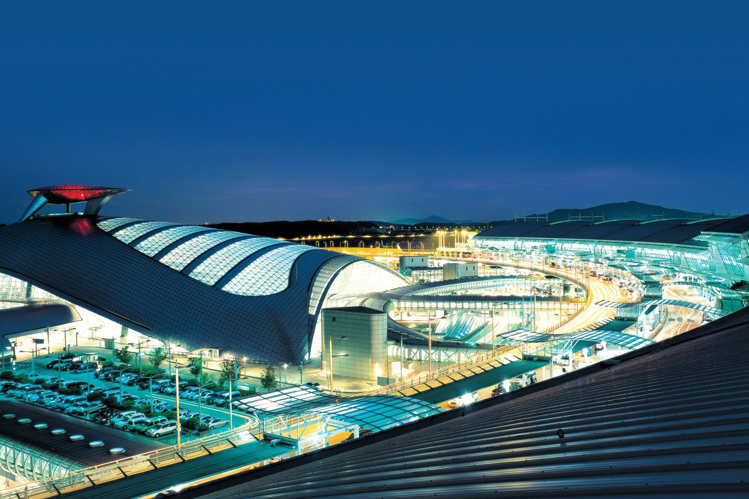 If you're planning to travel to or from Bradley International Airport (BDL), it is important to know about Bradley International Airport and the facilities it offers. If it's for a vacation or business trip, having a basic understanding of the airport and some guidelines, especially when traveling in a group or on your own, will help you avoid a stressful experience.
The Bradley Airport guide provides you with the necessary information travelers will benefit from when traveling to destinations anywhere in the world.
About Bradley Airport
Located in Connecticut, Bradley International Airport is the second-largest airport in New England. However, some stores, food outlets in the airport, on-site accommodation, and private and public transport transportation services might not be available throughout the evening and during the day.
Furthermore, the services offered by airlines, such as check-in hours and baggage drop times, could differ based on the schedule of flights. So, it is recommended to inquire at the time of departure with your airport.
Busiest Domestic Routes from Hartford-Bradley Airport
| AIRPORT | AIRLINES |
| --- | --- |
| Orlando, Florida | Frontier, JetBlue, Southwest, Spirit, Sun Country |
| Atlanta, Georgia | Delta |
| Charlotte, North Carolina | American |
| Chicago–O'Hare, Illinois | American, United |
| Miami, Florida | American, JetBlue, Spirit |
| Baltimore, Maryland | Southwest |
| Fort Lauderdale, Florida | JetBlue, Southwest, Spirit |
| Washington–Dulles, D.C. | United |
| Tampa, Florida | JetBlue, Southwest, Spirit |
| Detroit, Michigan | Delta, Sun Country |
Hartford-Bradley Airport Terminals
Bradley International Airport has just one terminal building. It comprises two concourses: East Concourse (Gates 1-12) and the second one is West Concourse (Gates 20-30). A separate customs building named Terminal B handles all international flights. There was once Terminal B, but it was demolished.
At Bradley Airport, travelers can easily locate a range of services, including lounges, information desks, ATMs, conference rooms, business travelers, newsagents, and courtesy phones. Plus, restaurants, restrooms and facilities are designed for people with disabilities. You can also find retail shopping centers, luggage claim lockers, gift shops and transportation, car parking, and much more.
Need to catch a flight from Bradley International Airport? Travelers are requested to arrive at the airport at least 90 minutes before their domestic flight's departure and 3 hours before their international departure.
Call Fond Travels at 1-571-389-6426 for quick information on cheap flights from Bradley International Airport, documents required at the airport, and other guidance for a smooth transition.
Bradley International Airport Parking
There are convenient and affordable parking options for passengers. Parking is accessible within the terminal. There is parking on-site as well as off-site car parks and garages within close distance from the terminal. They include short-term and long-term parking. There's no requirement to reserve a space; just show up and park.
The Cell Phone Parking Lot: Hartford-Bradley Airport offers a free cell Phone Parking Lot to persons waiting to meet families, family members, or other visitors. It's located at Light Lane, just a few minutes from the airport terminal.
Valet Parking: Valet Parking service is also offered in the terminal. You can also avail of complimentary services such as window cleaning, interior vacuuming, and assistance with luggage.
Listed below are the lots, their rates, and their status:
Garage - $8.00
Express Lot 1 - $12.00
Park & Walk Lot 2 - $6.00
Economy Lot 3 - $8.00
Bradley International Airport Flights
Bradley International Airport serves only some international, domestic military, charter, and freight airlines.
Airlines operating short and long-distance routes to and from Bradley Airport terminal include Aer Lingus, Air Canada Express, American Airlines, American Eagle, Delta Airlines, Delta Connection, Frontier Airlines, JetBlue, Southwest Airlines, Spirit Airlines, United Airlines, and United Express.
If you've got a trip planned up, do not delay booking cheap flights from Bradley International Airport.
Hartford Bradley International Airport Services
Passengers are provided a variety of amenities for passengers to make their journey enjoyable. The airport also has various duty-free shops along with restaurants and bars, Internet access and Wi-Fi business services and much more.
Security Checkpoints
There are security checkpoints in the terminals at Bradley Airport. Every passenger is required to go through security checkpoints.
Help Desk
If you're at Hartford Bradley International Airport and need assistance, there are info desks that can help. You can inquire about your flight, or locate other services easily at the airport. These are located on the land and airside at the airport's terminal.
Wi-Fi and Charge Stations for Devices
Internet access via Wi-Fi is accessible in all terminals of the airport, should you need to connect your tablet, smartphone, or laptop to the internet. Free Wi-Fi internet access is available for unlimited use.
Along with Wi-Fi Internet connectivity, Mobile and laptop charging outlets are accessible throughout the Bradley International Airport for those who need to recharge their laptop or the battery of their phone.
Baggage Storage and Handling
Lockers for Luggage: Lockers and storage facilities for luggage are located at airports. The facility is located inside the terminal.
Luggage Wrapping: Wrapping of luggage could be offered in the terminal. Bags are wrapped with plastic to guard them against theft and damage. It is located inside the terminal.
Luggage Trolleys/Carts: Carts for luggage can be found at airports. They are available all over the terminal.
Porter Services: Porter Services aren't offered at the airport, but a Baggage Claim facility is available. Be sure to inquire with your airline of choice about what items you can carry (and their dimensions) are permitted.
Shops, Duty-Free Shopping & Stores
Numerous shops can be located throughout Bradley Airport areas of terminals and concourses.
You can also purchase newspapers, magazines, books, and other items to pass the time while you wait for your flight or stopover delay.
Some stores on the land and airside include Benefit Cosmetics, Brooks Brothers, CNBC, Geneva Murano Glass Jewelry, IStore, Store 47, Travelmart, Cover 2 Cover, Inmotion, Paradies Shops, and numerous others.
At Hartford-Bradley Airport, a duty-free shop sells various products, including souvenirs. Its International Shoppes is located on the air side of the East Concourse, near Gate 8.
Bradley International Airport - Ground Transportation
Traveling to and fro from Hartford Bradley International Airport is not much of a hassle. You'll find several quick and affordable options to meet your travel requirements.
Airport Shuttle Service
Hotel Shuttle Service
Bus Service
Metro and Train Services
Limousine Services
Car Rentals
Taxi Services
Other Amenities at Bradley International Airport
The nursing Room is located on the air side of East Concourse
Shoe Shine Superior Shine offers shoe shine services at BDL airport
ATMs are accessible on the premises of the airport
Currency Exchange Currency Exchange
Hotels near Bradley Airport
Finding a decent and affordable place to stay won't be a problem. Whether you are facing a layover or staying overnight, these stay options would be the best for you. Hotels near Bradley International Airport include:
Sheraton Hartford Hotel
Doubletree Hotel
La Quinta Inn
Cafe Bars & Restaurants
Finding a variety of beverages and snacks shouldn't be a challenge because there are plenty of local and well-known national food outlets at Bradley International Airport.
A range of dining options is also offered and is located on both the airside and landside areas. It includes those like the Black Bear Saloon, Fresh City, Mc Donald's, Papa Gino's Pizza, Dunkin Donuts Natalie's Candy Jar, Phillips Seafood Restaurant, Two Rounds Tap Room, D'Angelos, Traveltini, Cask & Barrel Bistro, Concorde's (at the Sheraton) and Starbucks.
Also, read our blog Qatar Airways Unaccompanied Minor Policy.
Customer Comment
Your email address will not be published.
For immediate assistance
kindly call on below number
571-389-6426
OR, We will contact you within 24 hours.