Cape Air Pet Policy
Tuesday, April 11, 2023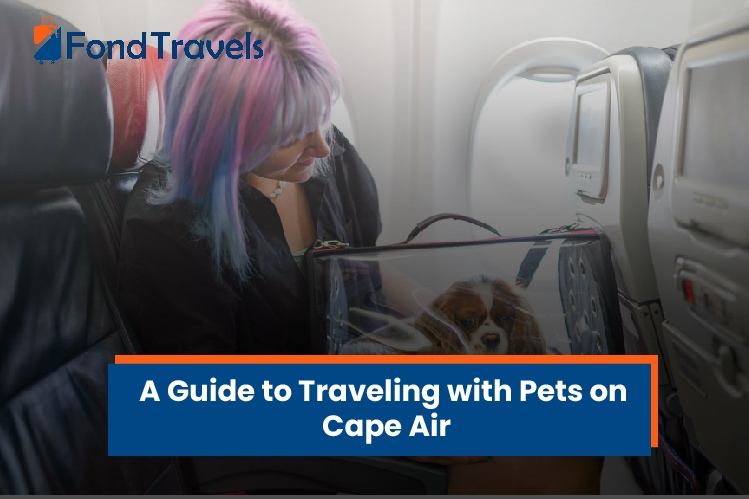 Pets can travel with Cape Air, which accepts reservations on a first-come, first-served basis. Nevertheless, dogs may not be allowed to fly due to weight and space limitations. Thus it's advised to double-check every aspect of Cape Air pet policy before making trip plans with a pet. Knowing about the airline pet regulations is important to meet the requirements and prepare well for your pet's safe and comfortable flight.
About Cape Air
Cape Air is a regional airline based in Hyannis, Massachusetts, USA. It was founded in 1989 and operates scheduled passenger services to destinations in the northeastern United States, including New England, New York, and the Caribbean.
Cape Air operates a fleet of over 100 aircraft, including Cessna 402s and Tecnam P2012 Travelers, with an average age of just over 10 years. The airline strongly focuses on safety and customer service and has won several awards.
In addition to scheduled passenger services, Cape Air offers private charter flights, cargo services, and aircraft maintenance and repair services. The airline has codeshare agreements with major airlines, including American Airlines and United Airlines, allowing passengers to book connecting flights to various destinations.
Generally, Cape Air flights offer reliable and convenient air transportation services to small and mid-sized communities, as well as for its commitment to safety and customer satisfaction.
What is the Cape Air pet policy?
Cape Air allows small pets to travel in the aircraft's cabin with their owners on a first-come, first-served basis. Here are the details of Cape Air pet policy:
Only small dogs and cats are allowed in the cabin. Other types of pets must be transported as cargo.
Pets must be able to fit in a carrier that can fit under the seat in front of you. The maximum dimensions for the carrier are 17"x11"x 10.5".
It's just one pet per passenger.
There is a fee of $35 each way for bringing a pet on board.
Pets must remain in their carrier for the flight and cannot be taken out during the flight.
You must inform Cape Air that you will travel with a pet when making your reservation.
Pets must be up-to-date on all vaccinations and health certificates are required for pets traveling to certain destinations.
It's important to note that pet policies can change, so it's always a good idea to check with the airline before you travel.
Cape Air pet policy fees
Cape Air allows passengers to travel with pets in the cabin on select flights, subject to certain restrictions and fees. Here are the details of their pet policy:
Only cats and small dogs up to 20 pounds are allowed in the cabin.
The pet fee is $25 per pet, per segment, one-way.
One pet is permitted per traveler.
The pet must be kept in a carrier that can fit under the seat in front of the passenger.
The carrier dimensions should not exceed 17 inches long x 12.5 inches wide x 8.5 inches high.
The pet must remain inside the carrier for the entire flight.
Reservations for pets are required and can be made by calling Fondtravels Cape Air customer care at +1-(571)-389-6426.
Not all Cape Air flights allow pets in the cabin, so it's recommended to check with Fond Travels experts before making a reservation. Additionally, there may be additional restrictions or requirements for international flights.
Other Cape Air pet requirements
If your pet is flying with you on Cape Air, a health certificate might be required proving that the pet is healthy to fly. Also, it should be free of any sickness or allergy and properly vaccinated while traveling in the cargo section of the carrier. Your local veterinarian must present a valid Health Certificate within 7-10 days of flying.
Cape Air requires proper documents for international travel to enter that particular country. Ask for pet travel forms and guidelines from your travel agent, as some countries might require them.
Also, read our blog - United Airlines Flight Booking
Customer Comment
Your email address will not be published.
For immediate assistance
kindly call on below number
571-389-6426
OR, We will contact you within 24 hours.