How to Book Cheapest Flights from USA?
Wednesday, February 09, 2022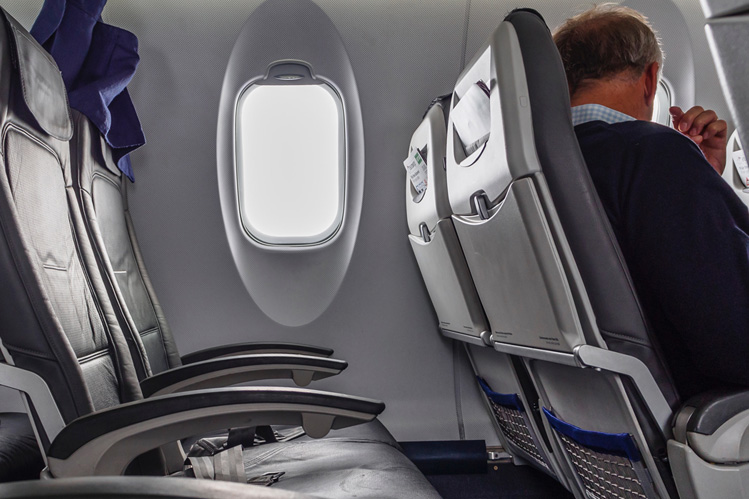 Flight is the best and quickest mode to reach your destination but not the cheapest. Families and solo travelers might find it difficult to choose air travel. Sometimes or the other, we all get antsy with repeated searches while trying to get hold of the cheapest flight deals. With several search engines and changes in prices, the approach to finding cheap flights is staggering. If you wish to go on a vacation but lack funds, no worries! There are ways to cut back on travel expenses and yet enjoy an affordable vacation. Still, planning your trip will help you to uncover pocket-friendly airfares. Here are a few golden rules that will lessen the amount of frustration and help you save money when reserving your flight.
Why Flights to USA are Expensive?
I think this question above is similar to 'how did the Egyptians build the Pyramids?' Deep stuff! Well, there can be several points to the airfare question. Let's find out: 1. In US, there aren't many airlines. Hence, the lesser the competition, the higher the airfares. 2. US does not have many speeding trains and the country is massive. So, flying is the only option to reach from one place to the other. 3. Most of the revenue that US gets is from the American Airline Industry and more business travelers end up paying hugely for the flights. 4. And presently, the pandemic has led to fuel inflations which have affected travel a lot. Since airfares are set through an algorithm, fares keep fluctuating as well. 5. Lastly, most airlines in the US have merged with big-game companies, which in turn resulted in airfares prices colluding. FYI, the high season is considered to be January, February and December. The cheapest month to fly to the United States is in June.
How to Book Lowest Flight Tickets from USA?
For many travelers, the airfare determines the cost of the trip. Frankly speaking, are you one of those who gets leaves approved at the eleventh hour? If that's the case, you are sure to get pricey airfares at the last moment. Well, you can laugh about it! But seriously, the cheapest flights tickets can be availed if we are a little cautious. In today's hi-tech world, leading airlines have installed intelligent systems where airfares suddenly increase seeing the desperation of some customers. Thankfully, several low-cost airlines have paved the way for budget travelers to explore the world without breaking the bank. Here are the best low-cost airlines in North America: Southwest Airlines, Air Canada rouge, Spirit Airlines, Sun Country Airlines, Frontier Airlines, Volaris, Allegiant Air, Avelo Airlines, Swoop and Flair Airlines. The world's first low-cost airline was Pacific Southwest Airlines, which introduced intra-state flights linking Southern and Northern California in 1949.
How to Book Cheap International Flights without a Sale?
Although airlines list out tickets 11-12 months in advance, no one can assure a considerable amount of drop in the airfare prices; we can offer you wise and smart flight booking tips that will help you to dig out the cheapest flights possible.
Do a secret flight search (fool the cookies)
Use airline search engines most of the time (seldom use google)
Search for one seat at one time (go slow and you'll succeed)
Be flexible with your dates (do not stick to one date)
Select the time of the day and date wisely (avoid holidays and peak times)
Avoid choosing direct flights (you never knew that?)
Book early, 8-10 weeks in advance (plan well in advance)
Subscribe to the frequent flier program (you'll get good deals)
Signup for a mailing list (receive airfare offers and discounts)
Check flight price in other currencies (a trick to reduce costs)
How Can I Book Lowest Air Tickets?
Fond Travels is your go-to travel portal for flight deals, last-minute flights, travel tips, and blogs to motivate you. Search and compare cheap flights from USA from 1000s of airlines. Being one of America's reputed and popular travel companies, Fond Travels is the starting line for your travel planning. How do we do it? Well, our innovative flight search, exclusive offers and complete traveler satisfaction make it easy to find the cheapest flights to USA. Travelers worldwide bank on us for reliable advice and the best choice of cheap flights and travel deals. Our proficiency and avant-garde search tool enhance travel possibilities, enabling you to see the world on a shoestring budget. Hope a few points have answered your question on how to book cheap flights from USA?
Tips to Book Cheap Domestic Flights
What do you use for waking up early in the morning? An alarm, of course! Similarly, fare alerts are the best way to grab money-saving airfares and save on your travel. Firstly, you need to know where you are flying to and the month/date when you wish to fly. Once that is clear, you need not keep an eye on our lowest domestic flights every day. Fond Travels does that work for you. Our travel experts notify you daily regarding dropped airline flight tickets. Just be a receiver of those notifications by clicking the sign-up button. As soon as you receive the lowest airfare to your destination, seize it immediately as they do not stay for long.
US Flights Ticket Price is Just a Call Away
So, you see! Outdoing the 'dynamic pricing structure' of airline titans isn't as grim as we assumed it would be. So, the next time you are about to book a flight ticket for you or your friends keep the above-mentioned moves in mind for finding the best airfares from and to US. There are thousands of domestic airline deals within the USA on Fond Travels that you can select from. Our travel expertise is just a call away. We layout cheap international and domestic flight fares with the help of a knowledgeable team who minutely work with various airlines to shortlist the lowest airfares and airlines on a particular route for our customers. For more information, Dial +1-571-389-6426 from the comfort of your couch and allow us to take care of all your travel needs and queries on how to book cheap flights.
Also, read our blog How to Get Cheap Flight Tickets: Top FAQs.
Customer Comment
Your email address will not be published.
For immediate assistance
kindly call on below number
571-389-6426
OR, We will contact you within 24 hours.