Spokane International Airport (GEG)
Friday, May 05, 2023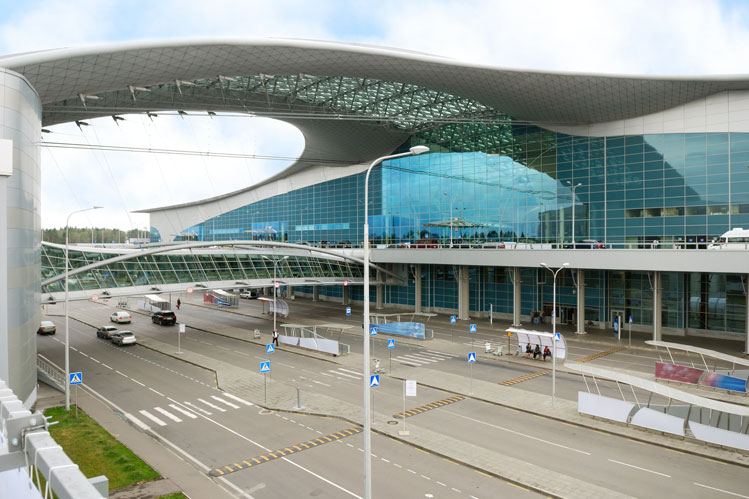 Spokane International Airport (GEG) is a commercial airport situated 7 miles away from Spokane County, Washington, United States. It is the second-largest airport in the state of Washington, after Seattle-Tacoma International Airport, and serves the region of Spokane.
The airport has one terminal building with two concourses, A and B, which serve a variety of airlines, including Alaska Airlines, American Airlines, Delta Air Lines, Southwest Airlines, and United Airlines. It offers non-stop flights to over 20 destinations across the United States and international flights to Canada and Mexico.
Spokane Airport has a range of amenities for travelers, including dining and shopping options, free Wi-Fi, a children's play area, and an airport lounge. The airport also has on-site parking, rental car services, and ground transportation options such as taxis and shuttle services.
Car Rental at Spokane International Airport
Spokane International has several car rental companies located within the terminal building, making it easy for travelers to rent a car upon arrival. These companies include:
Alamo Rent a Car
Avis Rent a Car
Budget Rent a Car
Enterprise Rent-a-Car
Hertz Rent a Car
National Car Rental
Thrifty Car Rental
Booking a rental car in advance, especially during peak travel seasons, is recommended to ensure availability and secure the best rates for car hire. Along with flights, we at Fond Travels help you rent affordable cars from the airport to your destination. Speak to one of our travel experts at +1-(571)-389-6426 to combine flights and cars at the best price.
Top airlines operating from Spokane International Airport
Several airlines operate from Spokane International Airport, offering domestic and international flights. Here is a list of airlines that currently operate from the airport:
Alaska Airlines
Allegiant Air
American Airlines
Delta Air Lines
Southwest Airlines
United Airlines
Delta Connection (operated by SkyWest Airlines)
United Express (operated by SkyWest Airlines)
Alaska Airlines is the largest carrier at Spokane International Airport, offering the most non-stop destinations, including Los Angeles, San Francisco, Seattle, Portland, and more.
Other airlines, such as Delta, Southwest, and United, offer non-stop flights to various destinations across the United States.
It is important to note that airline schedules and routes can change frequently, so checking with any Fond Travels agent for the latest flight and destination information is recommended.
Importance of Spokane International Airport
The airport provides air connectivity for businesses, tourists, and residents and plays a crucial role in the regional economy.
Spokane connects the region to major cities across the United States and beyond, making it easier for businesses to reach new markets, meet with clients, and conduct business operations.
For residents of Spokane and the surrounding area, the airport provides convenient access to air travel without the need to drive long distances to other airports.
It also offers a variety of flights and car rentals to popular destinations, making it easier and more affordable for residents to travel for business or leisure.
Popular destinations from Spokane Airport
From Spokane International, you can fly to 19 destinations with seven airlines. Spokane to Seattle has the most departures weekly. Other popular routes from Spokane include:
Seattle
Denver
Salt Lake City
Portland
San Francisco
Phoenix
Sacramento
Los Angeles
Dallas
San Diego
Oakland
Airports near me - Spokane Airport
If you are looking for airports near me, these are your options:
Domestic airports near Spokane, WA
7 miles: Spokane, WA (GEG / KGEG) Spokane International Airport
79 miles: Pullman, WA (PUW / KPUW) Pullman-Moscow Regional Airport
Local airports near Spokane, WA
10 miles: Spokane, WA (SFF / KSFF) Felts Field
14 miles: Spokane, WA (SKA / KSKA) Fairchild Air Force Base
How to reach Spokane Airport?
The airport is just off Interstate 90, which runs east-west through Spokane. From downtown Spokane, take I-90 West to Exit 276A for Airport Drive and follow the signs.
By bus: Spokane Transit Authority (STA) operates several bus routes that serve Spokane International Airport, including Route 60, which runs between the airport and downtown Spokane. The fare is $2.00 for adults, and the trip takes approximately 45 minutes.
Parking at Spokane International Airport
Hourly Parking: The Hourly Parking lot is the most convenient option for short-term parking. It is available for up to 24 hours and charges $4 per hour, with a maximum daily rate of $24.
Daily Parking: Located near Spokane airport hotels, the Daily Parking lot charges a flat rate of $12 per day.
Economy Parking: The Economy Parking lot charges a flat rate of $7 daily.
Valet Parking: Valet parking charges a flat rate of $27 per day.
Cell Phone Lot: The Cell Phone Lot is a free waiting area for drivers picking up passengers.
With Fond Travels, explore direct flights from your city of origin and locate accommodations near Spokane, Washington. If you require alternative domestic or international airports, kindly talk to one of our travel experts to book cars, flights, and more.
Customer Comment
Your email address will not be published.
For immediate assistance
kindly call on below number
571-389-6426
OR, We will contact you within 24 hours.