United Airlines Flight Booking
Saturday, April 29, 2023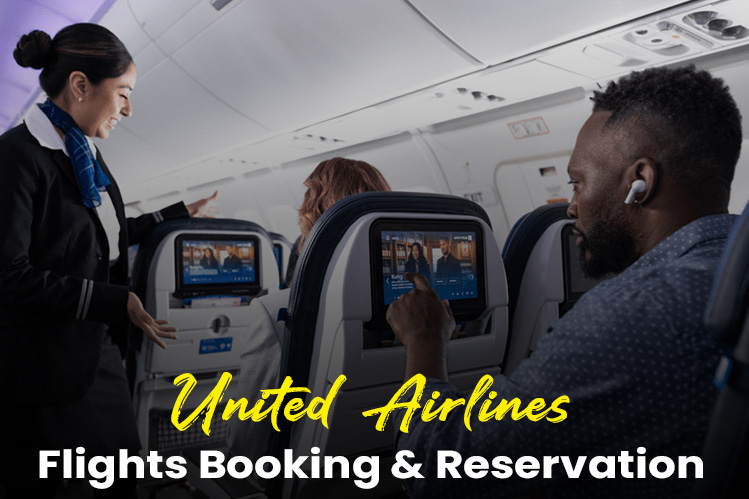 Are you considering traveling with United Airlines for your upcoming vacation? It's important to be well-informed for a hassle-free getaway. During United Airlines flight booking, you can find the best bargains with FondTravels.com. By taking advantage of these affordable airfares, you could extend your vacation by another day or use the savings to enjoy other activities.
Alternatively, suppose your travel plans involve visiting family. In that case, you can listen to your cousin Dave's story about how he missed the job promotion or maybe go fishing with your uncle.
Where does United Airlines fly from?
United Airlines has several hubs located in major cities such as Chicago—‌Chicago O'Hare International Airport‌, Cleveland, Denver, Houston, New York, San Francisco, Tokyo, Washington D.C. and the smallest hub at ‌Los Angeles International Airport. Additionally, as a member of the Star Alliance, United is part of a codesharing network that allows its members to expand their reach to other destinations.
Why consider United Air for your next trip?
There are many benefits of flying with United Airlines, including:
Extensive route network: A offers flights to over 340 destinations worldwide, making it easy to travel to almost any location you desire.
In-flight amenities: United Airlines flights offer a range of in-flight amenities, including complimentary snacks and beverages, entertainment, and Wi-Fi on select flights.
MileagePlus loyalty program: You can earn points for every dollar spent on flights, which can be redeemed for free flights, upgrades, and other rewards.
Flexible booking options: United Air offers a variety of booking options, including Basic Economy, Standard Economy, and Premium cabins, allowing you to choose the level of service that best fits your needs and budget.
Partnering with other airlines: UA has partnerships with other airlines, which means you can earn and redeem miles on other airlines and access lounges and other benefits.
Efficient boarding process: Experience new boarding process designed to be faster and more efficient, reducing the time you spend waiting to board the plane.
Sustainability initiatives: The airline is committed to sustainability and has implemented several initiatives to reduce its carbon footprint, such as using more fuel-efficient aircraft and investing in sustainable aviation fuel.
Customer service: United flights has a strong reputation for customer service, with 24/7 customer support available and a commitment to ensuring a smooth and comfortable travel experience for all passengers.
Flying with UA offers many benefits, making it a great choice for travelers looking for convenience, comfort, and value. For further clarification, do not hesitate to call +1-(571)-389-6426 and speak to one of our agents.
How to book United Airlines flights?
There are several ways to book:
Book online: You can visit our website and enter your travel details to search for flights. Once you have selected your preferred flight, you can book and pay for your ticket online.
Book over the phone: You can call United Airlines customer care at Fond Travels and speak to a representative who can assist you with booking your flight.
Book through a travel agent: You can use one of our travel agents who can assist you with booking your United Airlines flight and help you secure discounted flights on call.
Book using the UA mobile app: You can download the United Airlines app on your mobile device to search for flights and book your ticket.
The best month for booking United Airlines
The best month to book flights with United Airlines depends on several factors, including your travel destination and the time of year you plan to travel, which should be done in advance.
The Low-Season Factor
Generally speaking, the best time to book flights is during the low season, typically in the fall and winter months, excluding holidays, when travel demand is lower. During this time, you may be able to find lower fares and more availability.
Book in advance
Another strategy for finding the best deals on United Airlines flights is to book well in advance, as fares tend to be lower the further you book. For example, booking a flight several months in advance may be cheaper than booking the same flight a few weeks before departure.
Look out for promotions
However, it's also important to watch for sales and promotions that we may offer throughout the year, which can provide significant discounts on fares. These sales may be announced at any time of the year, so it's a good idea to sign up for email alerts from United Airlines or sign-up for our offers to stay current on any special offers.
Book United Air with the experts
United Airlines is a people's favorite airline with headquarters in Chicago. Being one of America's top airlines, it has frequent operations in several places worldwide. However, booking United at the best cost for you and your family is not that difficult.
Whether you wish to vacation to another city or beyond, need to attend a business meeting, or are craving a romantic weekend or a family outing, your friendly travel experts are there 24/7 to offer fantastic flight deals. Call Fond Travels at +1-(571)-389-6426 for easy United Airlines reservations for your next air travel.
Also, read our blog - Best Day to Book a Flight on United Airlines
Customer Comment
Your email address will not be published.
For immediate assistance
kindly call on below number
571-389-6426
OR, We will contact you within 24 hours.