Can I Transfer a Flight Ticket?
Wednesday, March 23, 2022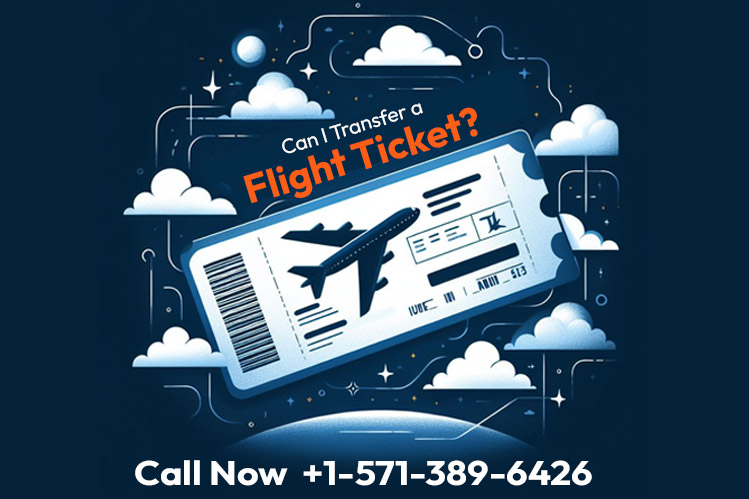 One of the most discouraging moments for a traveler who has booked airline tickets is being unable to board the flight and now he or she has to apply for cancelation, refunds, or transfer the airline ticket to a second person. While most airlines do not allow you to transfer a ticket to another person, rather they have an easy cancelation and refund policy. But yes, some airlines have a simple transfer rule. Maybe you can cancel your ticket and then reissue a new air ticket in another person's name. Let's see how can I transfer a flight ticket to another traveler and what is the procedure. Although it's a NO in the USA, there are a few exceptions that can be made easy for the passenger.
What is a Transferable Airline Ticket?
A transferable airline ticket can be transferred from one person to another after a booking has been made. Such transferable air tickets are usually offered by domestic or low-cost airlines with a small fee attached to them. If you've booked a flight and either you or one of your group members is unable to travel, the air ticket can be given to someone else to travel on your or your friend's behalf. Consecutively, a non-transferable airline ticket cannot be transferred. Most long-haul and outbound airlines are non-transferable; hence, one needs to bear this in mind. Aer Lingus, Air Arabia, Easy Jet, Ryanair, Vueling, West Jet, Wizz Air, Transavia, Flybe are some of the airlines overseas that offer transferable air tickets.
How Do You Transfer Plane Ticket to Another Person?
Many of you might have this question if the top US airlines allow ticket transfer and other changes or not. American Airlines, the largest US airline does not allow passengers to transfer a ticket. Nevertheless, AA will allow travelers to transfer their tickets to another flight just before the departure time of the original flight. It depends on several factors – the type of ticket, class, destination, or on the passenger's special need. Even Delta Airlines, Southwest, and United Airlines do not allow the transfer of air tickets to someone else. There might be cases where you can get a refund for the unused ticket and cancel it within 24 hours to get a refund.
How to Transfer an Airline Ticket?
When you book an airline ticket, do not forget to 'read the fine print'. As we've discussed that airlines usually do not transfer air tickets but it depends on the airline, but do not hesitate to ask the airline or the necessary travel agent.
So, when you book an airline ticket, look out for the words - non-transferable on your ticket. If you've reserved a first-class or business class, the tickets might not be transferred but canceled and refunded. In some cases, you might be able to transfer the ticket to another person or pay a fee for cancelation and then get it re-issued in another person's name.
One of the main reasons for not allowing an air ticket transfer is revenue protection. Since airlines have cheap fare buckets and cheapest airfares. Before the strict rules were applied, many fake airlines ticket sellers would buy a ticket and transfer it to another person for less or the same price and keep the profit. This became a problem for the airline and the revenues decreased and faced loss in the market. By making airline tickets non-transferable, airlines can now ensure that fake sellers do not go around selling air tickets. Hence, such rules were imposed but one can always cancel the air ticket and apply for a refund.
When Can You Transfer a Plane Ticket to Someone Else?
To transfer your plane ticket, you're required to cancel the original ticket and pay the cancelation fee and the ticket issued for the same location will be rebooked.
You can make such changes when the booking is done in advance. If the 24-hour timeframe is crossed then you need to pay the charges or the airline will not allow the name change.
Modification of the destination will not be counted in the transfer of the air ticket. You'll need to cancel the ticket and redo the booking.
If you have a flyer program, you can make some changes without giving any fee to the airline as several airlines offer such programs where one can access a few features.
In several cases, group booking passengers are allowed to transfer their air tickets but you need to contact the agent.
Sometimes the airlines choose to transfer tickets depending upon the type of class.
How Can I Transfer a Flight Ticket to Another Person?
Well, in case you need to transfer an airline ticket, these are a few steps to follow:
Go to the airline's official webpage
Open the Manage Booking Page or Reservations button
Click on Modify or Change
Enter the person's name on whom you wish to transfer the ticket
Most customers are unable to do it online. In case your airline does not allow you to transfer the air ticket, you need to cancel the flight ticket and rebook it with another person's name on it as most airlines allow name correction and forbid the transfer of air tickets.
If you've booked your flight through a travel company, you can always approach them for their assistance. You can contact your travel agent on Fond Travels at +1-571-389-6426 and let them guide you step by step. Your travel agent will be in direct contact with several airlines and they might be the right people to approach. Your travel agent might be able to convince the airline officer to simplify the air ticket transfer.
Also, read our blog Allegiant Air Unaccompanied Minor Flight.
Customer Comment
Your email address will not be published.
For immediate assistance
kindly call on below number
571-389-6426
OR, We will contact you within 24 hours.