Find Viva Aerobus flight deals
Thursday, February 23, 2023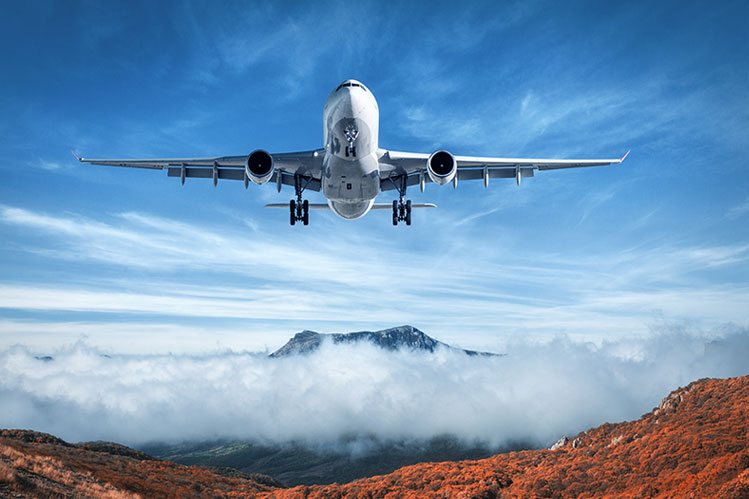 Searching for cheap Viva Aerobus airfares? You must take a few easy steps in order to book a Viva Aerobus flight at a reasonable price. By following these instructions, you'll be able to fly wherever you want to go on a budget. Here, we dispel some common misconceptions about booking tickets and outline five reliable methods for finding cheap Viva Aerobus flights. People are switching their bases from big airlines to Viva Aerobus as a result of the growing number of destinations VB is now offering in Mexico, the United States and Canada.
The reason is the affordable services the company provides to its customers. We all know that the US-Mexico business is currently booming and looking good—thanks to the increase of aircraft routes both domestically and internationally. According to recent information, Viva Aerobus Airlines has a 30% market share.
How to get cheap VB flights for your travel?
Finding inexpensive airfares for your trip is a difficult undertaking. Individuals would often wait months for a single airline promotion that will allow them to book a reduced flight to their desired destination. The days of following up with agents to inquire about the greatest flight booking specials and deals are long gone. These days, you may browse or even sign up for email notifications of airline deals and specials. You'll find five real strategies in this article for making inexpensive reservations for VB flights.
Tips to get Viva Aerobus flights
Go incognito
Many have started using incognito mode while making searches. Booking VB tickets with this mode can help you save a few dollars. There are several options to book flights but most customers begin with incognito mode.
Incognito mode allows you to list out a filtered search without any price. Without incognito, airline websites increase air ticket fares after making frequent searches and this makes one book Viva Aerobus flights immediately for the price that is shown. Though incognito search, the previous searches are not stored and you won't find repeated price hikes.
Catch Viva Aerobus tickets at midnight on weekdays
Another tip you may use to acquire cheap airline tickets online is to make your reservations on weekdays at midnight. The days that you have the best chance of finding a cheap flight are generally regarded as being Monday through Wednesday. Even though this suggestion is unsupported by any real evidence, some have noticed the change.
Another factor leading up to this is that after midnight, when websites are less busy, consumers can book seats at a discount. So, midnight is the ideal moment to move through with your Viva Aerobus reservations. You might get the best Vivaaerobus tickets online by staying up a little later, but keep in mind to use an anonymous browser.
Look for Viva Aerobus airline deals and offers
Now that's when we step in! Fond Travels is your comprehensive travel solution provider that offers the cheapest flight deals and vacation packages. All you need to do is browse FondTravels.com and enter your travel details to explore a list of the cheapest flight deals for Viva Aerobus.
If you find it difficult to choose the deal fitting your interest and budget, reach one of our travel specialists to guide you through Viva Aerobus flight booking. For any booking-related queries, or to get the best Vivaaerobus airline deals, call on Fond Travels toll-free number at +1-(571)-389-6426. We are available 24/7 to serve you in the finest way possible.
Be flexible with your travel dates
Airfares fluctuate according to their algorithms and customers can get a very good deal if they are flexible with their travel dates. This will enable people to avail cheap Vivaaerobus flight ticket deals. So, whether you are planning a leisure getaway or a honeymoon in your desired destination, a little pushing of your travel dates will help you save a few dollars.
Don't hesitate to make reservations, but do so after careful planning. Yet, this point is irrelevant in case of an emergency or if a person is a frequent traveler. The lesson from this one would be to plan your vacation effectively in order to obtain tickets at a reasonable price.
Use miles and points
Customers can benefit from airline reward points and miles. Availing of these can help customers save huge on flights. Miles are rewards that are offered by airlines that can be redeemed by a passenger while booking flight tickets. Talk to Fond Travels experts to know more about Viva Aerobus miles and points.
With these above steps you can secure cheap Vivaaerobus deals. Plan your trip to your favorite destination with Fond Travels and open a wide range of opportunities for the upcoming days. You can bookmark these points to make your Vivaaerobus process smooth and quick.
Also, read our blog Book Cheap Aeromexico Airlines Flight Deals.
Customer Comment
Your email address will not be published.
For immediate assistance
kindly call on below number
571-389-6426
OR, We will contact you within 24 hours.