Best Airports in the US for Layovers
Wednesday, September 14, 2022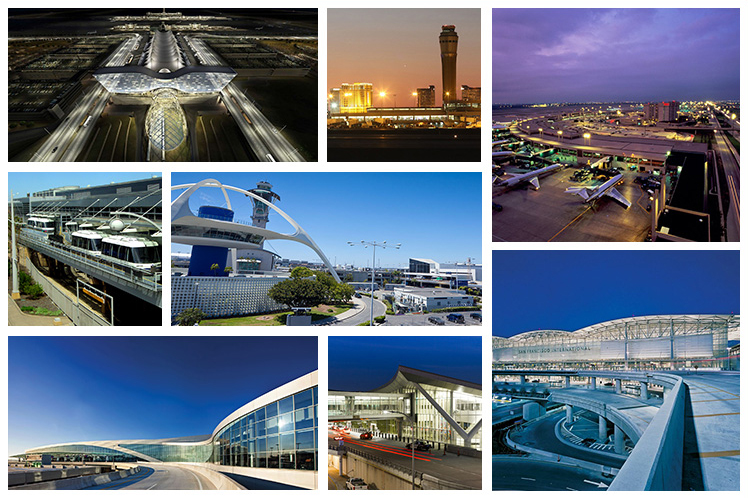 Some travelers choose to book flights that make a stop between their journeys. A quick stop at one of the top airports in the US for layovers is a great way to have fun, relax, or even be an adventure.
Many airports in America offer innovative ways to make layovers more enjoyable, including indoor waterfalls, gardens, or aquariums. These best US airports have a lot to offer, from creative art galleries to prime retail locations.
Which airports offer the most unique or exciting amenities? What about nearby attractions? What are the best places to spend a layover? These are the best airports in the US for layovers.
1. Hartsfield-Jackson Atlanta International Airport (Georgia)
Hartsfield-Jackson, the 2nd busiest airport for passengers in the world, is one of the best airports in the US to stay at if you're on a layover.
While you wait for your next flight to connect, hop on a train to explore all the terrain between departure points. You can also walk through the tunnels between the terminals if you don't feel like the train ride and prefer an air-conditioned hike.
The US's travel hub also hosts a shopping paradise with over 200 stores and concessions. Being one of the best airports to get stuck in, it also has incredible food courts that offer seats near electrical outlets so you can charge your electronics while you eat and enjoy live music.
2. Los Angeles International Airport (LA, California)
If you're still wondering which is the best airport in the US, read further. The fifteenth busiest airport for passengers in the world is Los Angeles International Airport. This is where US tourists from all over the globe and fliers from Central America and South America congregate in this home of showbiz.
Los Angeles International Airport has many places to have refreshments. For example, I would grab sandwiches and burgers from the Encounter restaurant at the main terminal during a layover.
You can also find Hollywood-themed souvenirs in the duty-free shops or indulge in a little retail therapy. But, of course, the creative flair of LAX terminals is also a hallmark. Here you can view permanent public art and rotating exhibitions.
Being one of the best airports in America for layovers, you can also get a massage at either XspresSpa or Be Relax Spa if you are tired after a long flight.
You can get more information on airports from our travel specialists. Moreover, get cheap flight deals, domestic and international flights, and excellent customer service from Fond Travels. For summer vacations, winter escapes, and romantic trips, we'll help you book flights on a budget. Give us a call at +1 (571) 389 6426.
3. San Francisco International Airport (California)
At SFO, you can get Wi-Fi and many charging points free of charge. There are also paid luggage storage, showers, and a children's zone with loaner mats. The SFO Aviation Museum and Library is located right next to the airport.
Being one of the best airports in the US, you can meet Wag Brigade, a friendly canine that roams freely around airport terminals and greets guests with sniffs or snuffles. But LiLou, the Therapy Pig, goes an extra mile and cheers up children at the Children's Health Lodge nearby.
San Francisco is a beautiful and tourist-friendly city, full of amazing sights, incredible attractions, and memories.
It is one of the best airports in America for layovers, and you must explore the outdoors!
You can choose to have lunch at one of 72 SFO restaurants or take a relaxing shower after a long flight from Europe.
4. Austin-Bergstrom International (Texas)
Austin Airport hosts the JD Band every Friday. They always take the edge off of fliers and get huge applause.
Over 2,000 performers and musicians contribute to Austin's ever-growing street theatre and live music scene. Austin is a bohemian haven.
Tagged as the best US airport, fliers can enjoy live entertainment while waiting for their flight at the airport. They can also grab food and beverages. Live music and delicious food are available at Saxon Pub, Annie's Cafe Bar, Tacodeli Haymaker, and Hut.
5. Minneapolis-St. Paul Airport (Minnesota)
Minneapolis-St. Paul International Airport is visitors' main gateway to Minnesota and connects them to many destinations throughout the country. It is often listed as one of the top three airports in the US in many publications and one of the best airports to get stuck in.
A single bus service connects the airport to all terminals. The second bus service and the excellent light rail provide access to the Twin Cities. Both are very affordable.
The entrance and exit can be reached by a 1.5-mile walking path from MSP airport. This allows you to take in the beautiful outdoors and some of the nearby attractions, such as Historic Fort Snelling and the Mall of America. Both are just minutes away.
Take the Blue Line light rail into downtown Minneapolis for a day trip. Enjoy some art at Walker Arts Center, delicious food, and some Minnesota beer!
6. McCarran International Airport (Las Vegas)
McCarran International Airport is among the best airports in America for layovers. You are allowed to gamble at the slot machines throughout the airport, while other airports make you wait at dull gates hoping your flight will arrive on time.
McCarran Vegas is where it's at! There are also designated walking paths that can be followed for a short distance (ranging from 0.5 to 1.5 mi) to keep you entertained and busy in case your luck (or money!) runs out.
Being one of the best US airports for layovers, you can also shop and dine in the Terminal's newly renovated restaurant. Village Pub is a family-owned small restaurant that serves beer-battered fish, chips, homemade soups, salads, and other dishes.
7. Dallas-Fort Worth International Airport (Texas)
Dallas-Fort Worth International Airport offers numerous ways to pass the time as a familiar layover spot and the biggest hub for American Airlines.
The one-mile trail along Terminal D offers two yoga studios, a fantastic resting place called Minute Suites, two yoga studios, plenty of food courts, branded stores, picnic areas, Wi-Fi and movie stations, and much more.
8. Denver International Airport (Denver, Colorado)
Illustrious for its canopy-like roof against the backdrop of the majestic snow-laden Rocky Mountains, Denver International Airport stands apart. DIA's interior sizzles with natural elements like wood and grass and offers natural light making it one of the best US airports.
The expensive art program is the cherry on the pie and never fails to startle passengers. From 140 massive paper planes suspended towards the ceiling. Try to check out Leo Tanguma's murals while you are there.
Try walking across the longest single-span glass bridge that offers a panoramic view of the mountains. Moreover, travelers can enjoy free Wi-Fi, diverse dining options, and profuse beer.
Finally, many might want to know — can you leave the airport during a layover? Well, you can during a layover, even while traveling overseas. International passengers must ensure that they have a valid visa. However, you might need to go through the security again. It also depends on the country's rule; the customs and immigration regulations must be followed.
Also, read our blog How Early Should You Get to the Airport?.
Customer Comment
Your email address will not be published.
For immediate assistance
kindly call on below number
571-389-6426
OR, We will contact you within 24 hours.