How to Book Virgin Atlantic Premium Economy?
Monday, April 18, 2022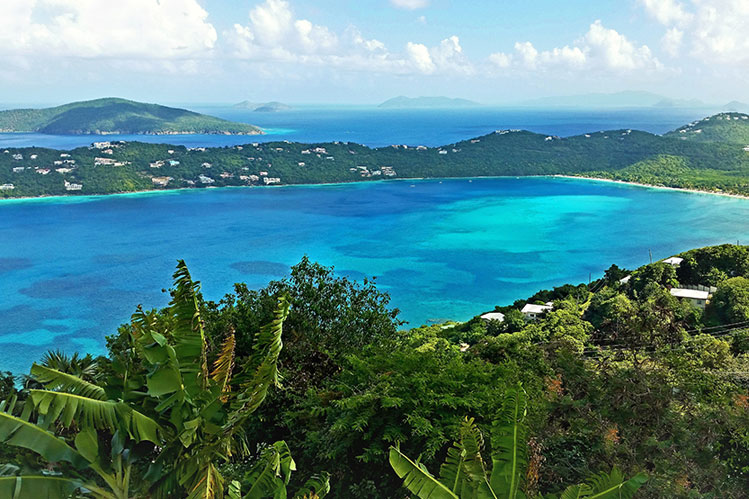 Show up in style when you fly Premium Economy with Virgin Atlantic. Thanks to the additional baggage allowance, devoted check-in access area, and priority boarding — you get treated like a VIP even before boarding the plane. You'll be welcomed on board with a glass of sparkling and a magazine as you sink into your additional seat in the Premium lodge. Anticipate 3-course delicious dining, wine, snacks, and more. From here, the sky is the limit.
Furthermore, Virgin Atlantic's entertainment is state-of-the-art, with unlimited music, movies and TV shows to drive you to the edge of the seat. Yes, this is possible only if you know how to book Virgin Atlantic Premium Economy. If you plan to fly with VA, get an easy booking with our passenger's guide to experience comfort like an old shoe with Virgin Premium Economy cabin.
Premium Economy with Virgin Atlantic - what to expect?
With a mixed fleet of Boeing and Airbus wide-body carriers, Virgin Atlantic is a British Airline with head office in England. From its main base at London Heathrow, it operates to destinations in North America, the Caribbean, Africa, the Middle East and Asia.
When you book Virgin Atlantic Premium Economy, you get to select your seat as a Premium traveler. That's true! Choose your seat for free from 331 days (close to 10 months) before your departure date. So, window or aisle? — that you have to decide.
Enjoy priority boarding without long lines. And hey, you'll be the first to board! So, grab a drink and settle in a bigger seat than the economy - a 38-inch seat pitch with a soft headrest and footrest.
Onboard dining is matchless! Relish 3-course delicacies and drinks of your choice. As per time, a lavish breakfast will be laid before you. Get access to unlimited snacks at Wander Wall - biscuits, popcorns, hula hoops, crisps, flapjacks, and more.
When you fly Virgin Premium Economy, watch all the latest blockbusters and web series. Enjoy games and music in the sky. Do not forget priority baggage delivery - 1 x 10kg hand luggage and 2 x 23kg checked bag.
Virgin Atlantic Premium Economy – why book?
With a slogan as catchy as - little extras make a huge difference, Virgin Atlantic was crowned the winner of 'World's Best Premium Cabin' in 2019. It offers all the services and essentials you require for a great journey.
Flying in one of Virgin Atlantic's 747 airplanes is an incredible experience. Enjoy the perks of Premium Economy higher up in the 'bubble.' You can be fortunate to get a seat in the bubble at a competitive rate. As there are fewer seats, it feels very elite. You get your devoted crew in Virgin Atlantic class. The 20 Premium seats are gathered in two's, and the 33 Economy are gathered in three's. You get to deboard faster as well. If you're a Virgin Atlantic Flying Club silver member or above, you're entitled to get an assigned seat task for free. So that is one more reason to collect those points!
Virgin Premium Economy – how to book?
How to book Virgin Atlantic Premium Economy is one of the customers' major concerns. It's a walk in the park. Passengers can connect with Virgin Atlantic at +1-571-389-6426 or follow the step-by-step guide mentioned below to reserve Virgin Atlantic Premium select seats:
Browse the airline website and select the fights option.
Mention the needed details and select the Virgin Premium category.
Go to the payments page and follow the instructions.
You might wish to know how many destinations in the US does Virgin Atlantic operate — From Hawaii to Houston, Austin to Albuquerque, or Denver to Dallas, the partnership with Delta Air Lines connects you to over 200 destinations across the USA. Virgin Atlantic also flies to Manchester within the US — Boston, Los Angeles, and Las Vegas.
Virgin Atlantic Premium Economy Price
After the pandemic, VA bookings have risen to 50% and travelers have gained more confidence to fly again. Therefore, the airline is adding a network of more US destinations.
Virgin Atlantic introduced innovative premium seats that allow you to recline 7 inches, whereas the economy seats have 5 inches. The airfares fluctuate but expect to pay 50% to 150% more than economy prices.
Virgin Atlantic Premium - new routes
Operations that will begin soon: Washington Dulles (IAD) and Seattle (SEA), New York (JFK), San Francisco (SFO), and Atlanta (ATL) will also be increased. In April, VA will run three flights daily to Los Angeles International Airport.
From Orlando (MCO), the airline will provide non-stop service to four destinations in the United Kingdom —London Heathrow (LHR), Manchester (MAN), Edinburgh (EDI), and Belfast (BFS). Hence, it is expanding its operations in the state of Florida along with US and UK capitals.
Flights to Seattle will begin in May with Boeing Dreamliners 787-9. In summer, passengers will be able to fly to Texas in Airbus A350-1000s.
Virgin Atlantic Premium Economy Baggage
Finding out about baggage allowance is a significant aspect while booking tickets. You need not run elsewhere; we have updated all the information you require. If you reserve a Premium cabin, you can carry up to two pieces of baggage, each being up to 90 x 75 x 43cm (35.5 x 29.5 x 16ins) in size and up to 23kg (50lb) in weight.
We advise you to bring a collapsible pushchair for children and seated infants. However, the baggage allowance is 1 x 23kg (50lb) bag for lap infants in any cabin.
Virgin Atlantic Class
Are you planning to travel? Upgrade yourself to a newer travel style. Step up into an extraordinary flying experience. Virgin Atlantic premium economy would be an idyllic luxury for you. Equipped with utmost comfort, roomy seating and legroom, and other exclusive benefits, we at Fond Travels can dig out the cheapest Premium Economy flight because a little added luxury and recreation will not cost you a fortune as well as inform you of cheap Virgin Atlantic flights, airline policies, discounted travel deals and more.
Call the Virgin Premium team at +1-571-389-6426 and book a unique getaway. Virgin's Premium Select sells like hotcakes! You might want to book 3 to 4 months in advance. Surf our website and look at our best-selling premium class tickets to match your wallet.
Also, read our blog ANA Airlines Cancellation and Refund Policy.
Customer Comment
Your email address will not be published.
For immediate assistance
kindly call on below number
571-389-6426
OR, We will contact you within 24 hours.