Cancel Your Flight $0 Cancellation Fee*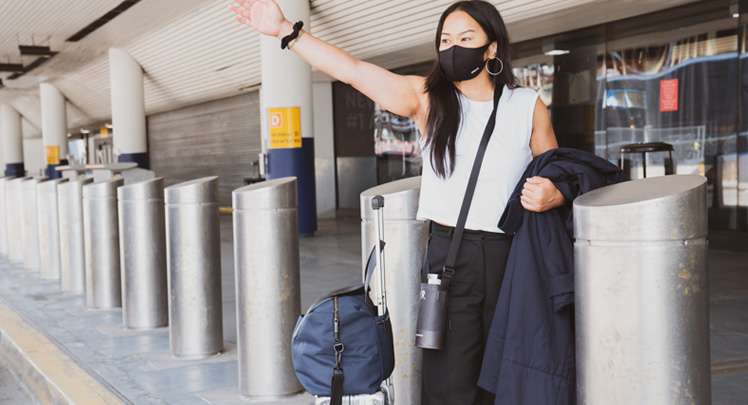 Airlines Refund And Cancellation Fee Due to Delta Variant
Wednesday, August 18, 2021
Airlines Refund And Cancellation Fee Due to Delta Variant
There has been a significant hike seen in flight cancellation due to delta variant. The new variant of the ongoing COVID-19 pandemic 'Delta Variant' is more spreadable than the other variant that had been seen in the last couple of months. Many cases of delta variant have already been reported from different countries. Many American travelers are changing their traveling patterns and canceling their flights due to delta variant.
Several major airlines in the United States are experiencing a sudden increase in the cancellation of flights. The airline industry has also started seeing a significant drop in travel demand as well due to delta variant. The more contagious delta variant is the root cause of the spreading dilemma-like situations amongst leisure travelers. The fourth-largest domestic airline, Southwest Airlines, said that the carrier is experiencing weaker demand this month due to delta variant.
Many international destinations like the U.K and other European countries have already started reopening their skies for vaccinated American travelers. But it seems that the rule will not remain in place in the future as the COVID cases are on the sharp upward track in the U.S.A. if you have a travel plan in near future, you should re-think it and must have complete information about the refund and cancellation policy of airlines due to delta variant.
Alaska Airlines Refund Rule For Delta Variant
Alaska Airlines has already announced that travelers can change or cancel their flights for free if booked between February 27, 2020, and April 30, 2021. You can rebook within one year of the original flight date. Alaska has permanently removed change and cancellation fees for the new main cabin and first-class bookings. However, basic economy tickets cannot be changed or canceled. If you want to cancel your upcoming flight due to delta variant, make sure that you do it before the flight date. You can do it for free however, you will have to pay additional fares if the new flight is of higher cost.
Spirit Airlines Cancellation Policy For Delta Variant
Spirit Airlines cancellation policy allows travels to change or cancel flights booked before March 31, 2021, for free. Spirit Airlines is an ultra-low-cost airline in the United States. Airline charges fees on all additional services that you use. Spirit has a tiered fee structure for flight change and cancellation. There is no change or cancellation fee if you do it 60 days prior to the flight date. $39 if the flight date is between 15 to 59 days and $59 if the flight date is between 7 to 14 days. You can understand it in a better way with the help of below table
| | |
| --- | --- |
| Days before the flight date | Charges |
| 60 days prior to flight date | Free |
| Between 15 to 59 days | $39 |
| Between 7 to 14 days | $59 |
| Between 0 to 6 days | $79 |
Go through the Spirit Airlines refund policy or call Spirit Airlines customer service number to get assistance on refund policy due to delta variant.
American Airlines Refund Policy On Delta Variant
If you have American Airlines reservations and want to cancel them or want a change in flight date due to delta variant, you must know American Airlines cancellation policy. There is no cancellation or change fee applies for all domestic U.S flights, short-haul international flights, and a few long-haul international flights. You just need to pay the differences in fares if the new flight is of higher value. American Airlines basic economy tickets do not fall under this policy.
Can I Change Basic Economy Ticket Due to Delta Variant?
COVID-19 flight waivers are already in places that provide an option to change the basic economy flight for free. Any flight booked before April 1, 2021, can be changed for free. Since none of the airlines has brought any special waiver plan for delta variant, you cannot change a basic economy class ticket booked after April 1, 2021. Call FondTravel at +1-571-389-6426 to know the status of your flight tickets that you want to change due to delta variant.
Can I Change My Flights Due to Delta Variant?
Yes, you can change or cancel your flight tickets due to delta variant. However, it varies from airline to airline and class of services. There is no special waiver in place for delta variant thus, you will have to follow the regular rule and regulations of airlines for canceling flights.
If you have any leisure travel plan in the next couple of weeks, keep yourself updated on delta variant. Call FondTravel at +1-571-389-6426 for refund or cancellation of flights due to delta variant.
Also, read our blog Delta Airlines expanding service to over 20 destinations to cope up with summer surge.
Customer Comment
Your email address will not be published.
For immediate assistance
kindly call on below number
571-389-6426
OR, We will contact you within 24 hours.