Must-See attractions in New York City – An experience of a lifetime
Wednesday, February 27, 2019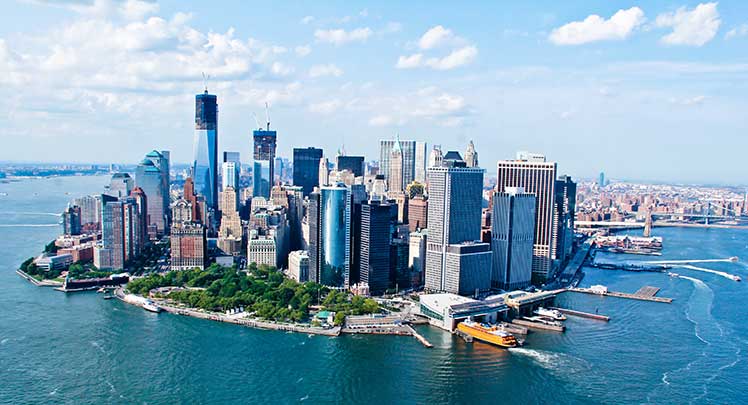 A visit to New York City is undoubtedly an experience of a lifetime. New York City or NYC with its popular attractions such as Empire State Building, Central Park and Times Square – to name just a few- offers more sightseeing opportunities and activities into one compact area than any other place on earth. New York City comprises of five boroughs with each containing its own list of cultural hotspots, great restaurants, must-see destinations and unforgettable activities.
New York City is unbelievably larger than life in terms of arts and entertainment, culture and food, area and population. Get the world on your fingertips whenever visiting New York City from Uptown to Downtown and beyond. You will keep on visiting NYC time and again and yet won't be content with whatever you see and do here. Believe me, you could spend years touring NYC but won't be able to see it all. In fact, no two visits will ever be quite the same. Whether you are visiting New York City for the first time or it's your umpteenth visit, here are some of the top attractions you will like to see, and in the process capture the spirit, energy and style of this wonderful, iconic city.
Empire State Building
Seeing and taking a tour of the Empire State Building is an experience in itself. It is situated in the heart of Midtown Manhattan and is more than just a view. One of the world's most famous landmarks, the Empire State Building will enable you to experience the Art Deco lobby and murals, the historical 'Dare to Dream' exhibit, and sustainability exhibit. The open-air observatory here offers you a fascinating glimpse of New York City's skyline.
Times Square
The iconic Times Square is big and ever bright. Here you will come across costumed characters and musicians, brilliant Broadway marquees, giant digital billboards and flashing neon lights. Popular retailers can be seen across its main junction. The TKTS discount booth here can be seen offering up to 50 percent off theater tickets. Walking to the top of its red steps offers you a sweeping view of the entire area, which includes One Times Square building from where the ball drops on New Year's Eve. The pedestrian-only zones equipped with chairs and tables are mostly frequented by people watchers.
One World Observatory
While in New York City there are a million of things for you to experience. However, the great challenge lies in truly seeing them all. The One World Observatory is one such amazing thing situated in the top three floors of One World Trade Center. All the three innovative and inspiring levels should be explored. When in One World Observatory, you can make a glorious start by ascending to the top of the tallest building in the Western Hemisphere in less than one minute, then look toward the horizon to feel New York City's invincible spirit..
Central Park
Central Park is often viewed as an urban oasis in New York City. This expansive green space is spread in an area of 843 acres and prominently features stunning vistas, peaceful bodies of water and rolling meadows, thus offering the much needed calm in an otherwise bustling city. You can take part in various activities here such as fishing, ice-skating, biking, hiking, visiting the Central Park Zoo, seeing a formal English garden, and lounging on a picnic blanket and listening to a live concert during the summer months.
The Met Fifth Avenue
The Metropolitan Museum is situated on the border of Central Park on Museum Mile. It is one of the most comprehensive and largest art museums in the world. You can see some of the best of human creativity from across the globe. The Metropolitan Museum is home to over two million works of art spanning 5,000 years. A world of great art is beckoning you at this most visited attraction in New York City where you will be treated to the Impressionist paintings, see the spectacular New American Wing, and give a feast to your eyes with the splendors of ancient Egypt. The access to the collection and exhibitions are however free with admission to the Metropolitan Museum. Moreover, you can also enjoy the Audio Guide, dining and shopping at the Met Store.
Customer Comment
Your email address will not be published.
For immediate assistance
kindly call on below number
571-389-6426
OR, We will contact you within 24 hours.