Thursday, February 28, 2019
Oktoberfest – World's unique festival of thrilling excitement and unlimited fun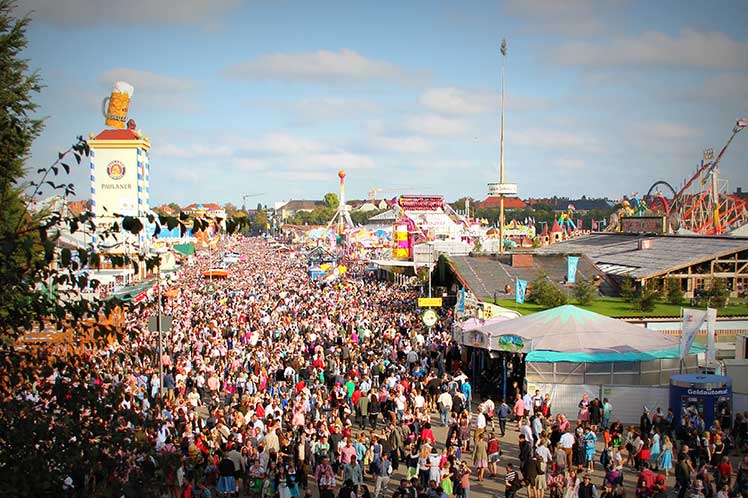 Germany's beautiful city Munich has become immensely popular because of many reasons. The foremost being the world famous "Oktoberfest" festival, which supersedes all the reasons. This thrilling festival with all the excitement and unlimited fun attracts millions of tourists from different parts of the world every year. The Oktoberfest is essentially foodies' delight who flock here in large numbers for enjoying regional delicacies and relishing a variety of beers. This unique festival is growing bigger in scale with each passing year
Brief Background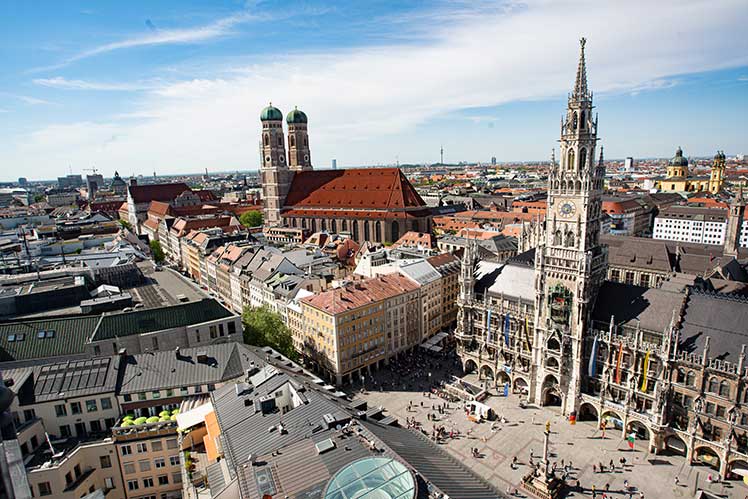 The 16 to 18 day long Oktoberfest is held in Munich every year usually starting from late September and till early October. This year (in 2018) the festival is going to be held from September 22 till October 7. The scale of the event can be gauged from the fact that nearly 6 million tourists from world over come to Munich every year to take part in this insanely huge folks festival.
There's a unique background to the start of this festival. The inhabitants of Munich were invited to celebrate the marriage of Crown Prince Ludwig (later King Ludwig I) to Princess Therese of Saxe-Hildburghausen held on October 12, 1810. The festivities were held on the fields in front of the city gates. The fields were later on named Theresienwiese or Theresa's Meadow to honor the Princess. The Oktoberfest is being organized ever since at the Theresienwiese, commonly referred to as the Wies'n, situated right in the center of Munich.
Top reasons to visit Oktoberfest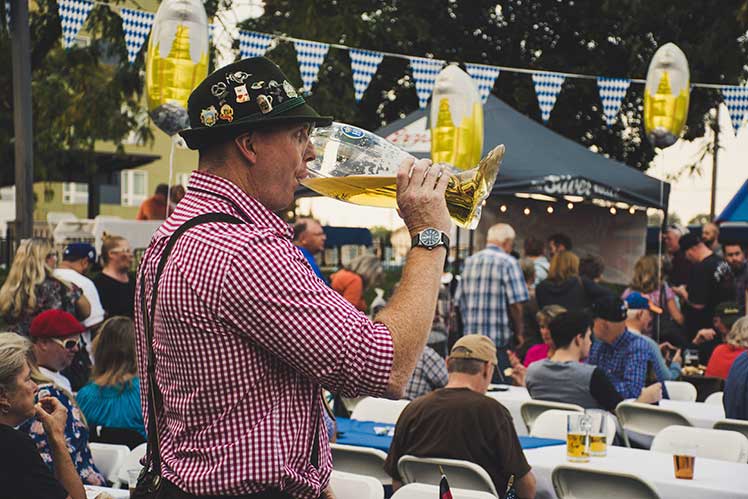 Unlimited Beer consumption adds to the uniqueness of this festive, and it's also one of its most important elements. In 2017, an estimated 6 million liters of beer was consumed by the people. Bavarian Purity Requirements is the vital factor and tough brewing regulations are in place since the 16th century for the Oktoberfest. It is mandatory that Bavarian beer exclusively supplied by the Munich's six breweries has to be consumed during the festival. These breweries include Hofbräu, Hacker-Pschorr, Löwenbräu, Spaten-Franziskaner, Paulaner, and Augustiner
There are many reasons why you should visit Munich and take part in the Oktoberfest. The festival offers you an excuse to dress up in unique attire suited to that particular occasion. The official dress to be worn during the Oktoberfest for the ladies is a dirndl and for men it's lederhosen. In fact, dressing up is part of the fun here.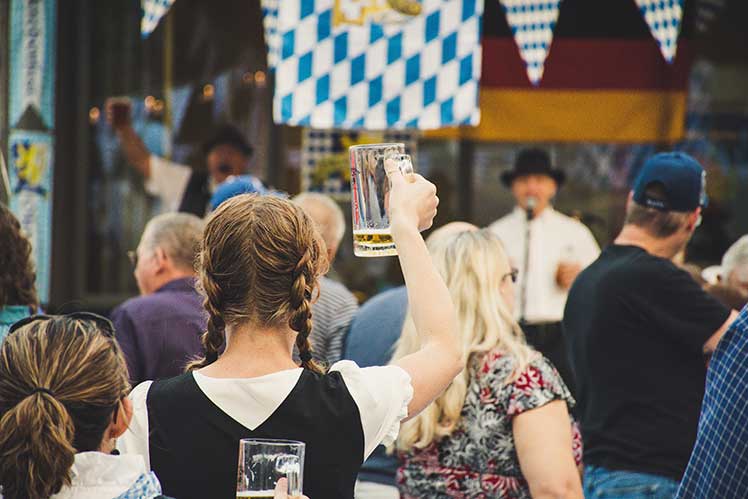 Oktoberfest is a foodie's delight. It's a major attraction for the tourists where they get opportunity to enjoy absolutely delicious traditional Bavarian cuisines. You can look forward to relishing the yummy juicy and tender roast chicken, charcuterie, Käsespätzle, and of course, not to be missed Weisswurst accompanied by sweet mustard and a pretzel.
People mostly sit in the tents set up by various Munich breweries and enjoy drinking beer for several hours, not realizing to call it a day. But, that's not all. You seriously need to take a break for enjoying all the festivities taking place outside the beer tents. There's so much fun at the Theresienwiese grounds, which is filled with people, numerous food stalls, games and rides.
What more do you want than limitless entertainment? Oktoberfest is all about merrily drinking, singing, dancing and music. Every tent has a live band of its own, and you can sing along to the old-school hits and your favorite tunes. There's dancing all around on tables, which is absolutely necessary in a festival like Oktoberfest.
Staying options for Oktoberfest
It will be always good for you to book a hotel within the walking distance of the grounds where the festival is being organized. Accommodations for the wealthy as well as for the budgeted ones are available, but you need to book them at least few months in advance as soon as you have planned your trip to Munich. If you are unable to find a hotel within walking distance for your stay then consider staying close to the subway line as far as possible. The main train station Hauptbahnhof is within the walking distance of the Wiesn.
You would want to visit the Oktoberfest always because it's addictive. However, if you still haven't visited and experienced it then plan a trip to Munich, especially for Oktoberfest, at least once in your lifetime. You are sure to have all the thrills in your life.
Customer Review
LEAVE A REPLY
Your email address will not be published.
For immediate assistance
kindly call on below number
571-389-6426
OR, We will contact you within 24 hours.