Oktoberfest 2023 - An Insider's Guide
Thursday, February 28, 2019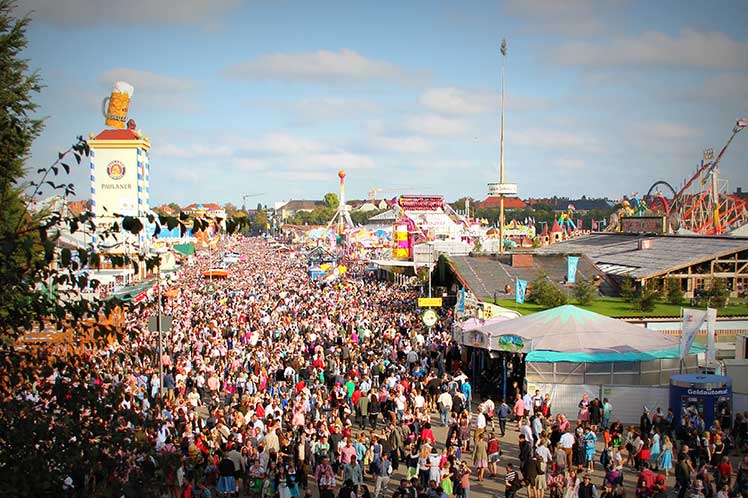 The countdown to the 187th Oktoberfest 2023 has begun. Almost after a 2-year break, the world's most anticipated event will occur again on a grand scale. The beautiful city of Munich is all geared up to attract millions of food & fun lovers, especially beer sommeliers and mavens from various corners of the world.
The Fest - How it all began?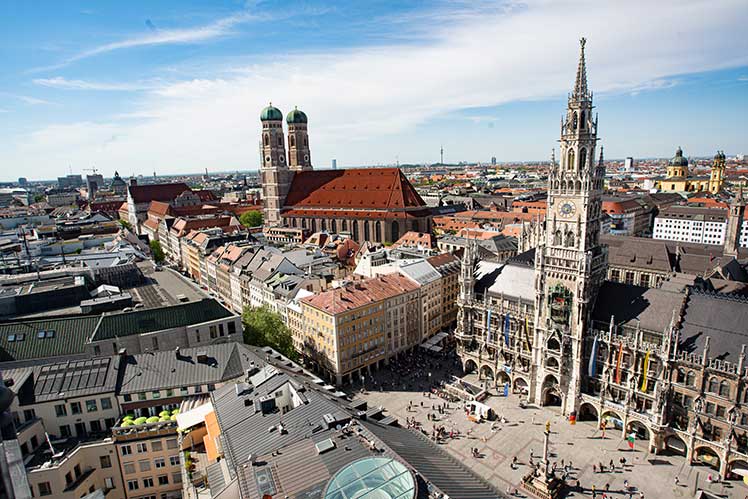 The 16-day Oktoberfest will take place from 17th September 2023 to 3rd October 2023 at the Theresienwiese, an open space in the Munich borough. It has been estimated that nearly 6 million tourists visit Munich every year to participate in this insanely grand festival.
So, how did Oktoberfest begin? The inhabitants of Munich were invited to celebrate the marriage of Crown Prince Ludwig (later King Ludwig I) to Princess Therese of Saxe-Hildburghausen, held on October 12, 1810.
The festivities were held on the fields in front of the city gates, later named Theresienwiese or Theresa's Meadow, to honor the Princess since Oktoberfest is being organized as a tribute and remembrance to the royal couple.
Oktoberfest is not called Septemberfest! Why?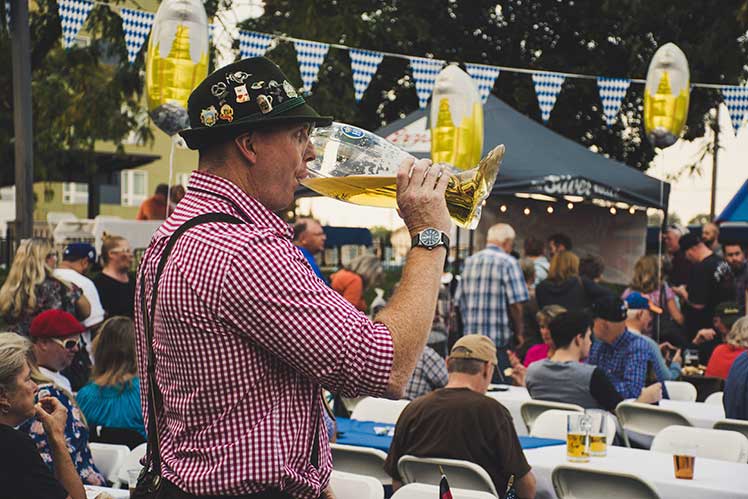 Let's go back to the roots. The fest first began in 1810 in October and lasted for a week. It was a grand success and became so famous that Oktoberfest eventually moved into September due to the pleasant climate.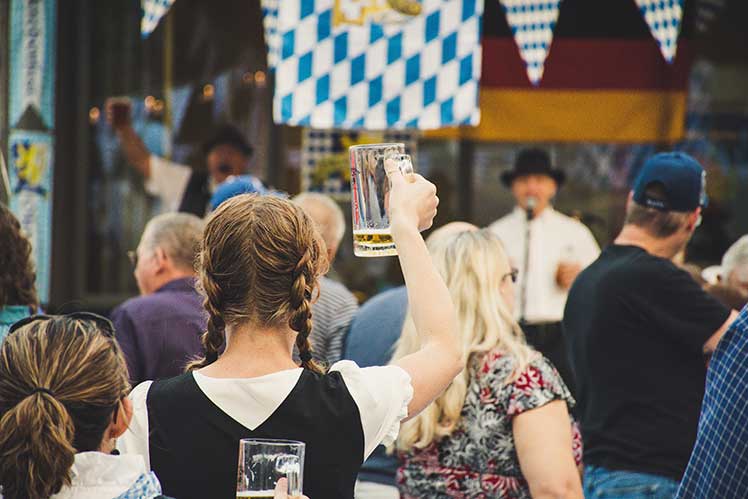 Where is the Oktoberfest 2023 in Munich?
A huge fairground in central Munich, known as the Theresienwiese, hosts the Oktoberfest near the 18-meter tall Bavaria statue. We recommend taking public transport to reach Theresienwiese. The nearest underground stations are 'Theresienwiese,' 'Goetheplatz' and 'Schwanthalerhohe'; the S-Bahn station where you can quickly walk to Oktoberfest is 'Hackerbrucke.'
Hey, it's always early and never late enough to plan for Oktoberfest! With our concise guide, you'd have a gala time at Oktoberfest. So what are you waiting for? Book Oktoberfest 2023 packages with Fond Travels to ensure you'll experience a thrilling fest this year! You deserve it. Call 1-(571)-389-6426 to get the best and cheap flight and hotel deals.
What foods are traditionally eaten during Oktoberfest?
Roast Chicken (chickens are spit-roasted until golden brown and crispy)
Schweinshaxe (roasted ham hock)
Wurstl (sausages)
Brezen (pretzels)
Reiberdatschi (potato pancakes)
Sauerkraut (raw cabbage fermented by various lactic acids)
Homemade German Pretzels
Obatzda Recipe (German Beer Cheese Dip)
Soft Pretzel Bites with Spicy Mustard Dip
Potato Pancakes (German Kartoffelpuffer)
Air Fryer Brats
Traditional German Rotkohl (Sweet/Sour Red Cabbage)
German Cucumber Salad
Bratwurst and Sauerkraut with Apples and Onions
Highlights of Oktoberfest 2023
Oktoberfest is the most popular beer fest in the world
The three main highlights of Oktoberfest: are beer, food, and tents
Enjoy sumptuous Bavarian food
Find 14 tents in Oktoberfest accommodating 1,000 – 8,500 individuals
There are over 6 million visitors; book your accommodation in advance
Hotels around the center of Hauptbahnhof are the best to stay
Can I attend Oktoberfest 2023 for free? Of course, you can
To have more fun, buy dirndl for women and lederhosen for men
Do not forget to tip your server
Save your energy for prime festivities at night
Every tent entertains you with a live band
How much beer is drunk? 7.3 million liters
The price of beer at Oktoberfest 2023 will range from €12.60 to €13.80
Beer serving hours are 10 am to 11 pm on weekdays, and 9 am to 10:30 pm during weekends
Oktober 2023 Events
Saturday, September 17th
9 am - Tents open to receive visitors
11 am - Parade begins
Noon - Time to drink
Saturday, September 18th
10 am - Another colorful parade
Opening of Theresienwiese Stalls
After noon - Games and competitions
Thursday, September 22nd
10 am - Religious mass and memorial
Attractions and Shows
Sunday, September 25th
Annual outdoor concert
Tuesday, September 27th
Oktoberfest family day and prepare for closing
What are the traditions of Oktoberfest 2023?
Food and beer are the main draws. Plus, you can enjoy traditional Bavarian music, open-air performances, colorful parades, food vendors, carnival rides, competitions, and traditional fashion shows. The fest wraps up with a lively brass band and a gun salute.
Customer Comment
Your email address will not be published.
For immediate assistance
kindly call on below number
571-389-6426
OR, We will contact you within 24 hours.