Things To Do In Dallas
Friday, April 01, 2022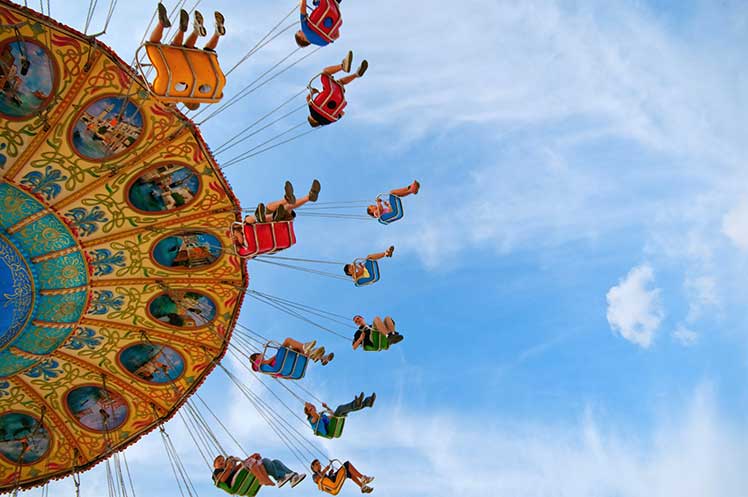 Before we suggest to you about the free, fun things to do in Dallas when traveling with kids or friends. Let's explore a bit about Dallas. A metropolis city in north Texas is known as the commercial and cultural hub of the region. Downtown's 6th Floor Museum at Dealey Plaza reminds us of president John.F. Kennedy's demise in 1963. Within the Arts District, the Dallas Museum of Art, The Crow Collection of Asian Art reserves thousands of years of the art culture.
Now let's find out the best activities you can enjoy by visiting Texas this weekend with your family or friends. We are going to suggest 10+ fun things to do for free and paid.
Things To Do In Dallas – With Kids
1. Klyde Warren Park – (Free)
Klyde Warren Park was opened in 2012 and had been built on 5.2 acres of land. That had been build with the donation of $10 million from the son of a billionaire named "Kelcy Warren". The park is open for the local people and even for the visitors for free. The operation hours of the park are from 6 am to 11 pm. The best things to do in Dallas while you are Klyde Warren Park includes but not limited to.
Just stop nearby any food truck to enjoy the authentic street food
You can try visiting some nearby restaurants as well.
Get a walk to the center of the park and may witness some good sculptures.
Don't miss out on the walk from nearby the fountain. Trust us, That can be too relaxing.
2. Zero Gravity Amusement Park
Zero gravity as the name suggests is a unique theme park for kids and adults. The park has been operating since 1992. But that is not all, We have not shared that why they call it Zero Gravity. One of the most unique things about this amusement park is the thrill rides. That is like a free fall from the height. But all these rides are the results of the stimulation of a good mechanism and engineering. So, In our suggestion, you must try this. But keep in mind that ride is open for the people from 18 Years to 40 Years of age.
3. Perot Museum Of Nature And Science
Rated 4.7 With 11,369 Reviews On Google. Perot Museum Of Nature And Science must be on the list of things to do in Dallas, Texas. So, if you and your kid are close to science and nature. Then this museum can help you spend your whole day inside it. We are damn sure that this 5 storey building has so much to entertain from a toddler and adult. That's why we are sure that the Perot Museum can bind you for at least some time. The museum has really engaging and dynamic creature that can make you feel like communicating in real. Oh!! Yes, We forgot to mention that security and hygiene is the first and foremost priority inside the museum for the kids and adults.
Book Your Tickets For Perot Museum
4. Children's Aquarium at Fair Park
The next on the list to explore while in Dallas is Children's Aquarium At Fair Park. With a 4.4 Rating from 1000 reviews, The Aquarium with almost 6 exhibits must deserve your visit. The aquarium's operation hours are from&nbsp 9 am – 4:30 pm. You may try to feed a shark during your visit and get to know more interesting and useful information about the water exhibits. You may get a chance to see coastal alligators, Jellifish, Sharks, horseshoe crabs, Slipper lobsters, Zebra Sharks, Bluetip Sharks, Brown Sharks, and several other water exhibits. So don't forget to pay a visit. We are sure that your kids will love it too.
5. Dallas Heritage Village
With 4.5 Stars from approx. 600 visitors. The Dallas Heritage is a collection of a large number of ancient houses. So, if you want to relax in peace for some time. Then you may definitely pay a visit to this Heritage Village. However, the place may not be fully operational due to COVID 19. But still, you can spend some time here away from the hustle and bustle of the urban area. So, if you want to display your heritage to your children and make them aware of their culture. Then this must be on the list of the things to do in Dallas with kids.
6. Dallas Zoo Located At 650 S R L Thornton Fwy
A 106 Acre zoo in Marsalis Park is present 3 miles in the south of Dallas, Texas, downtown. This Zoo is one of the oldest and largest zoological park managed by a non-profit Zoological Society of Dallas. This must be one of the best places to visit while traveling to Dallas with your friends or family. The Dallas Zoo is the home of more than 2000 wild animals that can amaze not only the kids but the adults as well. That is not all.
The Zoo is accessible with a membership card as well.
You can enjoy the well-managed food trucks with fair pricings around the zoo
You may witness some running wild animals because of the larger roaming area for inhabitants.
This Zoo is continuously adding new animals and features to the area to enhance the experience of the kids and adults.
So Don't Wait!!! Book Your Tickets From
7. Take your kids to iFly
Taking your kids to iFly will offer them a completely different experience. Your kid will enjoy being suited up, getting a 5-minute brief, and then ushered in a tunnel for flying. The instructor in the tunnel will be there to ensure that the kids are able to handle it properly. It's though expensive, but your kids will nevertheless enjoy it thoroughly and want to have more of it.
So, what are you waiting for? Get your vacation packages to Dallas with FondTravels right away, and enjoy some wonderful, funny moments along with your kids.
Free Things To Do When In Texas
Well, if you planning a trip to Dallas, Texas. Then it is not necessary that you have to pay for everything in Dallas. This city of Texas has so much more than you can enjoy without compromising with your pocket.
8. Bonnie Parker's Burial Place
Bonnie Parker is the female counterpart of the infamous Bonnie and Clyde Duo. Clyde Barrow's final resting place is in South Dallas is not open to the public. But Bonnie parker's burial place is in North Dallas and the female had been buried just beside her mother. Crown Hill Memorial Park is dedicated to Bonnie Parker. Maybe you would like to visit this place If you are still a fan of the DUO.
9. Bath House Cultural Center
Free to visit Cultural Center must be on the list of Free things to do in Dallas while on a trip to Texas. The Bath House Cultural Center is located at the east shore of the While Rock Lake in East Dallas. The Cultural Center is undergoing many renovations these days. But can be considered as a hidden gem situated at the shore of a lake. The Bath House Cultural Center is the welcoming venue for the performing artists and visual performers. The Center has a 16 box theatre as well. Where you can see performers from around the globe are performing under one roof.
10. Haunted Places To Visit In Dallas Texas
Like every city have some haunted places (as claimed and called by the visitors), Dallas, Texas also has some free and paid haunted places in its heart. Like every other known to be Haunted places. Dallas also has a brief history of the places known to visit for Haunted Experiences. However, these places are called to be the same because the visitors experience something different at these places. But keep in mind that all the places we are going to mention below are not open for free visits. Some are paid and some even need permission from the authority of the Dallas, Texas.
So, If you also want to feel the goosebumps. You May visit:- Sons of Hermann Hall, Millermore Mansion, The Adolphus Hotel, and The Majestic Theatre.
11. Dallas Farmer Market
Operational 7 days a week, The farmer market in Dallas must deserve your visit. You can find native fresh vegetables, fruits, herbs, and naturally fresh purveyed honey from the locals, nuts, and other mouth-watering variety of raw fruits and vegetables. You may also check-out the shed where you can buy specialty products or can see a live demonstration of the food cooking.
Fun Things To Do In Dallas This Weekend
When in Dallas, It may be difficult to decide what to do and what not to. Because being the hub of the city. Dallas has everything from heritage to live shows to enjoy and explore your inner soul. So, to ease the selection, we created a list for you that can help you decide your weekend activities.
12. Bishop Arts District
Bishop Arts District was one of the most visited and crowded places back in the 1930s. The place was known for one of the Busiest trolly stops in Dallas. But today, If you are finding something to do in Dallas at weekend. Then you must lock yourself in the Bishop Arts District. You will find several restaurants, More than 60 boutiques, bars, coffee shops, and art galleries.
At the Bishop Arts District, You will eventually find many things to enjoy at the weekend with your family and friend. You must pay a visit to the Bishop Arts District to spend a good weekend.
13. Deep Ellum Neighborhood
Located in the east of downtown, The Deep Ellum is there since 1870 and is known to be the hub of music and art since its existence. With the passage of the decades, The Ellum is now a hub of more than 60 restaurants, bars, shops, restaurants, and much more. In Short, after the Bishop Arts District. A visit to Deep Ellum Neighborhood may make your weekend even more enjoyable.
14. Movies In The Park
Presented by Shakespeare Dallas, the entire month is open for an outdoor movie premier. The recent movie featured in the open theatre was an award-winning movie, Shakespeare featured In 1998. The gates of Shakespeare Dallas opens at 7 pm and the movie will start around 8 pm every day. You can simply carry a blanket, A lawn chair, and A beer or a wine to consume, Of course, If you are older than 21 years of age.
However, the seating area on a first-come, first-serve basis. There will be free parking for vehicles. I think after all this info. You must visit the outdoor open theatre to spend a relaxing weekend in Dallas.
Book Your Flights To Dallas, Texas Starting From $69 Only
Well, If you are planning a trip to Dallas, Tx. Then you can find the things to do from the information above. But reaching to Dallas with your family or friends may be quite expensive sometimes. That's why to provide you the Dallas vacation deals with flights in the budget. Fondtravels created one of the best flight search engines to search and compare more than 500 flights to texas at once. That can help you save up to 45% on flight tickets every time you book through Us.
To Get An Additional $10 Discount On Domestic Flights To Dallas, Texas. You May Call Our Toll-Free @ +1 (571) 389 6426
Cheapest One-way Flights To Dallas, Texas
| Las Vegas To Dallas | Charlotte To Dallas | Boston To Dallas |
| --- | --- | --- |
| Flights From Phoenix | Orlando To Dallas | Flights From Michigan |
| Colorado To Dallas | Flights From Newark | Miami To Dallas |
Also, read our blog Best Places to go in February in Europe.
Customer Comment
Your email address will not be published.
For immediate assistance
kindly call on below number
571-389-6426
OR, We will contact you within 24 hours.