American Airlines Canceled Flights?
Tuesday, February 22, 2022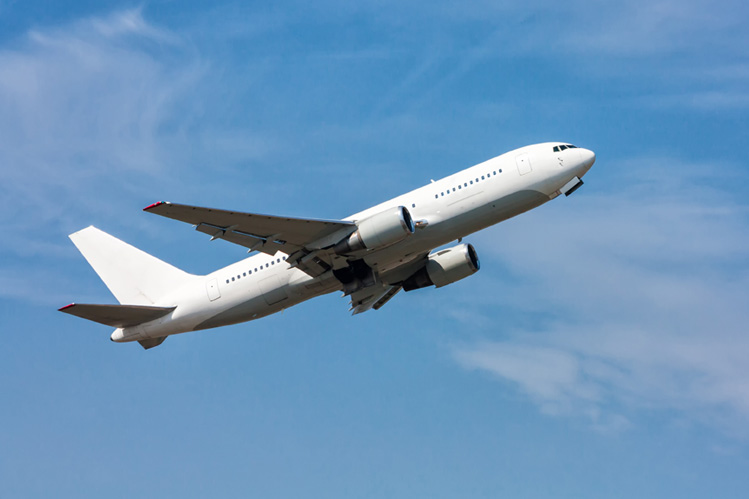 You must've seen in the news - American Airlines canceled several flights for a fourth day as it was finding it difficult to maintain operations due to less staff, maintenance, and weather conditions.
Travelling isn't child's play. It's pure hard work with unexpected situations that might pop up. Things don't happen as hoped. Flights get delayed and canceled and most travelers are left all alone to deal with the fallout. In such cases, traveler rights are important! While traveling into and from the US or beyond, there is a team that grants you a refund when your flight has been delayed or canceled due to any reason. So, you arrive at the airport and find out that American Airline canceled flights and you are clueless about what to do next! Read on…
What to Do If My Flight is Canceled?
Most travelers are not aware of the fact that if American Airlines delay or cancel flights, they qualify for repayments. Although the criteria may differ for delays and cancelations, yet, passenger rights are secured under Regulation (EC) No 261/2004 which states that you are entitled to a claim if you arrive at your destination with a delay of more than 3 hours and 2 hours for cancelations. Being a reputed and a favorite airline for many, AA offers special passenger assistance and care for delays and cancelations. In the event of a prolonged delay, the airline provides meals and drinks, your choice of communication via emails or calls, and hotel stay if required.
American Airlines Canceled Flights – What to Do?
When we face such a situation, we ask why is American Airlines canceling flights? It's a thought-provoking question and many are curious to know the reason. Well, no matter how famous or big the airline is, there can be various reasons for delay or cancelation. In 2021, American Airlines canceled over 1,000 flights during Halloween due to a shortage of workers. From the onset of winter in 2022, several flights were canceled due to harsh weather in northern America. If you're reading this at the moment, you might be feeling disappointed about your vacation is being ruined. No worries - cancelations happen and it's all about dealing with it wisely and calmly. Do not go around banging phones and airline counters (lol). You could either call up the concerned airline or your travel agent.
American Airlines Flight Cancelation Compensation
'We apologize for the inconvenience; is a familiar term we receive from the airline when a flight is delayed or canceled. With American Airlines, one of the two things will happen. You will be offered an alternative flight to your destination or get a full reimbursement. Although AA is an American airline, whenever it flies to Europe, they follow European regulations and that's a relief for any passenger. Also, if your flight gets canceled less than 14 days before flying to any European city, the EU rules out the entitlement of up to £510/$693 per person in compensation. If you are boarded on an alternative flight that lands at a similar time to yours, AA does not have to repay.
American Airlines Flight Delay Compensation
If you're on a flight that's departing late, you need to check if AA owes you delayed repayment. Under airline law, if you are delayed by 3 hours or more, a repayment of up to £510/$693 per person is obligatory. Delays keep on happening all the time and if it happens with you on your flight with AA, as mentioned EU Regulation 261/2004 comes to rescue and Rule 261 states that ticket holders of canceled or delayed flights could get:
All flights under 1,500km - Up to $300 per person
Internal flights over 1,500km - Up to $500 pp
Non-internal EU flights between 1,500 and 3,500km - Up to $500 pp
International flights over 3,500km - Up to $700 pp
How Do I Get Full Refunds from American Airlines? How to Proceed?
These are a few of our strategies and things to bear in mind when your American Airlines flight has been disrupted:
Keep a copy of your travel documents - Flight documents, boarding pass, confirmation, e-ticket, statement, etc.
Receipts for expenses - transport, food, and hotel stay
Keep a note of your flight number
Departure and arrival timings
Length of the delay
Enter the date and time of your AA flight to the claim calculator to see if the claim can be worked out for delay and cancelation.
American Airlines Cancelation Policy - The 24-hour Rule
According to the AA cancelation policy, if you cancel your flight in the next 24 hours from the time of booking, you will not be charged any fee. If the cancelation takes place after the given time, then you are required to pay the cancelation fee. However, for such a situation it is important to know every detail regarding the airline policies, rules, and how to go about it. American Airlines offers four diverse tickets and your cancelation depends on the ticket itself - Basic Economy Ticket, Non-refundable Ticket, Refundable Ticket, and Award Ticket.
American Airlines Phone Number
American Airlines has made ticket cancelation and refunds simpler for travelers and you can contact American Airlines customer service number to get help regarding your situation. To know everything about American Airline policy you can call Fond Travels at +1-571-389-6426 as we offer a huge range of services right from booking a flight to cancelation and refund hassle-free. Fond Travels is your one-stop shop to book American Airlines flights, grab cheap flight offers, unpublished airfares and more.
American Airlines Cancelation and Refunds - Common FAQs
What happens if American Airlines cancels my flight?
If your flight is canceled, we'll either repay you according to our airline rules or rebook you on the next flight with available seats.
Can I get a refund on my American Airlines flights?
If you book a refundable ticket you are entitled to get a refund but if you've booked a non-refundable ticket, then you have to pay a certain fee for cancelation and the remaining amount will be refunded.
What is the American Airlines cancelation fee?
American Airlines doesn't charge fees to cancel non-refundable domestic, short-haul international, and select long-haul international flight tickets for the premium cabin, premium economy, and main cabin fares.
What will happen if I cancel a non-refundable ticket on AA?
According to the 24-hour cancelation rule, you can get a refund without paying any fee.
Is it cheaper to change or cancel my American Airlines flight?
The fee for both is the same so you can choose anything.
How to cancel a flight on American Airlines?
To cancel a flight, contact reservations within the US by calling +1-571-389-6426. Alternatively, you can cancel an American Airlines flight by mailing us as well.
Also, read our blog American Airlines unveils new routes for summer vacations.
Customer Comment
Your email address will not be published.
For immediate assistance
kindly call on below number
571-389-6426
OR, We will contact you within 24 hours.